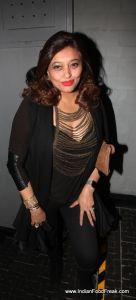 New Delhi, Wednesday 20th January, 2016: The Capital recently witnessed the launch of THE JUGAAD BAR, one of the hippiest destinations of capital on Wednesday, 20th Jan' 2016. The word Jugaad is synonymous to the everyday lingo of the youth in the capital, a term that has become so popular that it found its place in the presentation of Travis Kalanick, Founder – UBER at the Start Up India Conference 2016.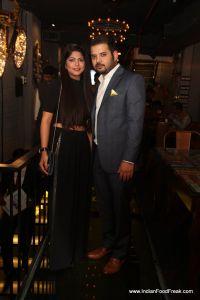 Launched by a young couple 
Aryan Singh
 and 
Vani Vats
 in association with 
Sunayana Chibba
, the evening witnessed some of the most known faces from the social gliterati of the capital. Amongst those who were seen enjoying included Ajitabh Bachchan, Akriti and Riya Bamniyal, Amit GT with Ria GT,Designer Samant Chauhan with Ambar Pariddi Sahai, Vipul Amar, Harsheen Arora, Pawan Sachdeva, Ramola Bachchan,Rashmi Virmani and Shefali Talwar,Sonali Gupta, Sonal Jindal, Nikita Khattar Arya, Liza Verma, Salloli Kumar, Shalini Kochar, Mallika Jain, Samar Jodha, Nitin Vijay to name a few.
Conveniently located at Defence Colony, one of the most popular destination of South Delhi, The Jugaad Bar is a place for someone who loves the idea of good food with a tadka of creativity in the ambience.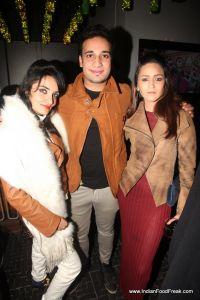 According to 
Aryan Singh, Promoter – The Jugaad Bar
, "Both Vani & I wanted a place that act as an extension of our own personality. We wanted to create a space that is quirky and peppy in nature, keeping the contemporary times in mind but at the same time could relate to the past generation as well. In today's evolving hospitality industry, where a new brand is taking birth everyday, we want JUGAAD BAR to not just open and fizzle out. The idea is to nurture it with our own creativity and passion coupled up with our patron's faith in us."
About The Jugaad Bar: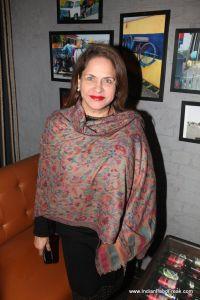 The Jugaad Bar as the name suggests is one of the hippiest destination of the capital with most of the interior designed with everyday waste. The property is like a cafe in the morning where in they serve good tea and coffee with a special Jugaad menu. In the afternoon it gives more of a co-working space to all the office people working around Defence Colony wherein they have charging points on all the tables with a printer and desktop available for using (one at each floor) and in the evening it becomes a restro bar and therefore it is called The JUGAAD BAR, as we have Jugaad for everything.