The Jonas Brothers got back together just like that and dropped a new single and video on us.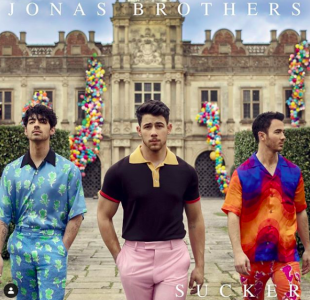 The new single 'Sucker'  immediately became the No. 1 single on iTunes, the No. 1 trending video on YouTube and has over 7 million views.
The Jonas Brothers, who officially split in 2013 are all grown up now and with a different sound.
"It's a very different Jonas Brothers than the Jonas Brothers of 2009," Nick Jonas told E! News, "the biggest factor in that is that we have our lives sort of set up…One of the most amazing things was not just including our wives and fiance in our music video, but from the ground floor, the foundation of this new chapter, having it be a family ordeal…this is really about saying: we're not taking ourselves too seriously this round. We're so thrilled that we're in a healthy place as a family and we want to include everyone in that."
The video features actress Priyanka Chopra, the wife of Nick Jonas; actress Sophie Turner, the fiance of Joe Jonas, and Danielle Jonas, the wife of oldest brother Kevin Jonas.
#ICYMI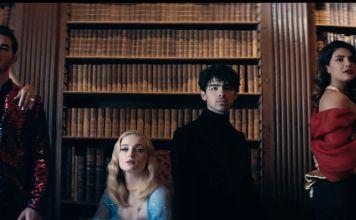 The Jonas Brothers Are Back! Releases New Single 'Sucker' & Video
Pop Culture
FirstLadyB
-
March 2, 2019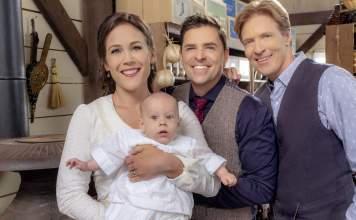 'When Calls The Heart' Season 6 Highest Rated Premiere
Television News
FirstLadyB

-
March 2, 2019

Latice Crawford Has Joined The Entertainment One Nashville Family
March 2, 2019

'An Interview With God' Is Now On Netflix
March 2, 2019

'Run The Race' Movie Is A Faith Based Hit! 200 Theaters Have Been Added
March 2, 2019

"The Roadshow Tour" 2019 Epic Mash Up Featuring Matthew West & More
March 1, 2019