Between dealing with 19th Century militias and zombies, Jane Austen was a woman who proved that the pen was indeed mightier than the sword--especially if you know where to stick it in your enemy!
Here she is complete with writing desk ready to deal with some serious "dreadfull" action.
She can be bought here.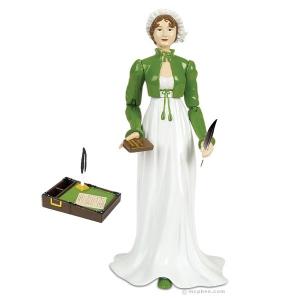 Forget those soldier action figures and get ready for some ladylike martial art action kicking dreadfull butt with the help of the -------shire militia!