By Sophie Rae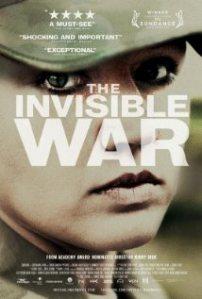 A few weeks ago I saw "The Invisible War" at a screening hosted by NOW-NYC and I can honestly say it is one of the best documentaries I have ever seen. The film investigates the epidemic of rape within the U.S. military, including interviews with several people who were victims of sex crimes while serving. The stories and statistics presented in this film are truly shocking and upsetting, revealing years and years of horrendous injustice committed against the very people who defend our country. Much of the information in the movie is pretty difficult to hear, but I think that this movie is so incredibly important and I recommend that everyone see it.
You can rent the movie online by clicking here.
OR
find a screening in your area by clicking here.
For more information go to, http://invisiblewarmovie.com/.