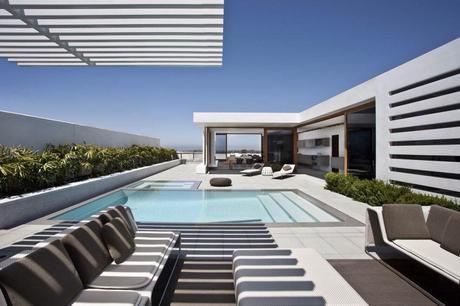 Designed by Laidlaw Schultz Architects, this architecture wonder is the result of the beautiful combination of concrete, wood, painted bricks, glass, and beautiful white striated marble. It is lovely how the exterior is reflected into the interior of the house. The same materials and colors used on the facade continue to the interior but with more emphasis on the warm finishes such as walnut wood, fire, and a large orange carpet.
On the exterior however, the emphasis is more on the glass, concrete, and the beautiful pool. This continuity in use of the materials is what gives this residence its balanced feel.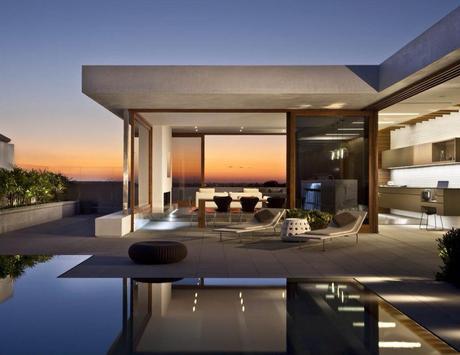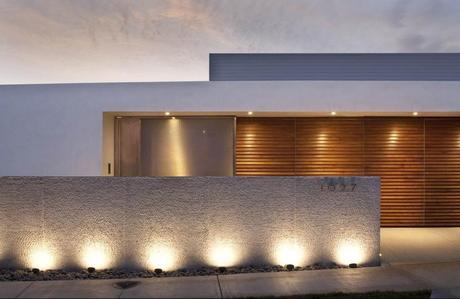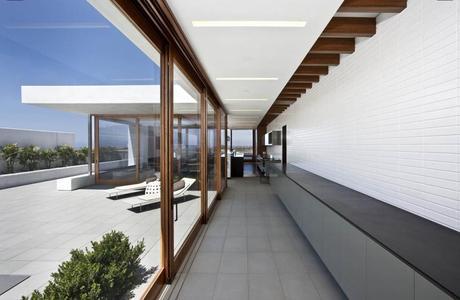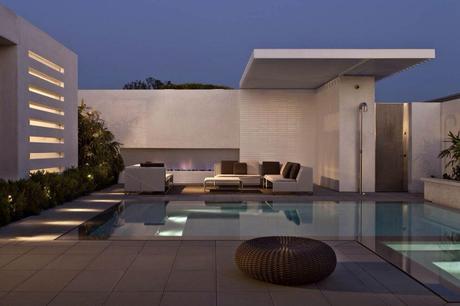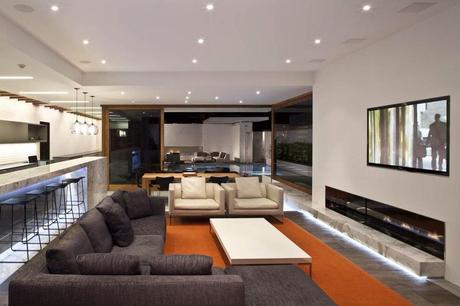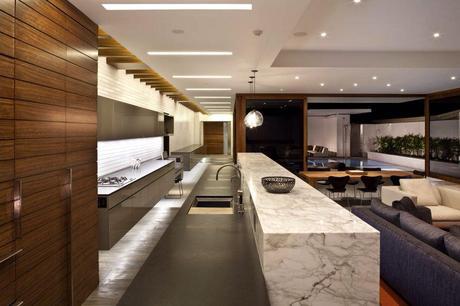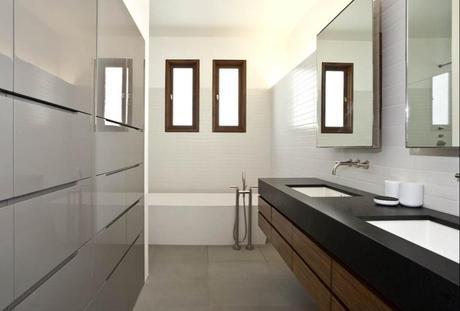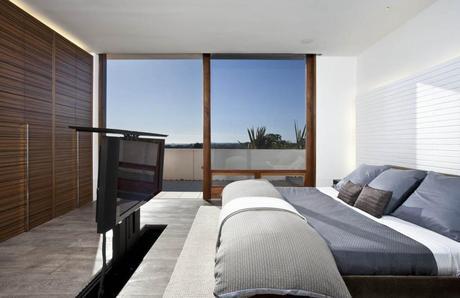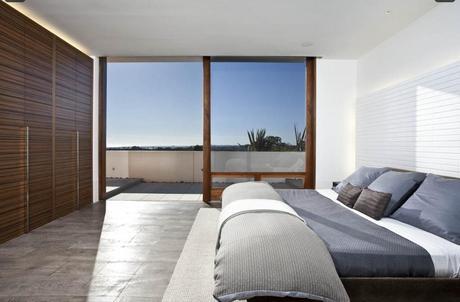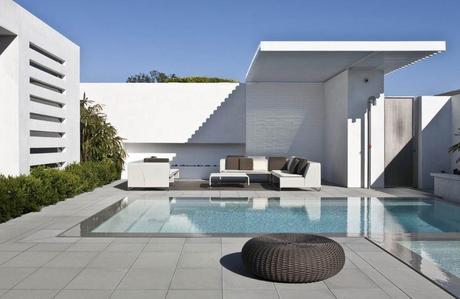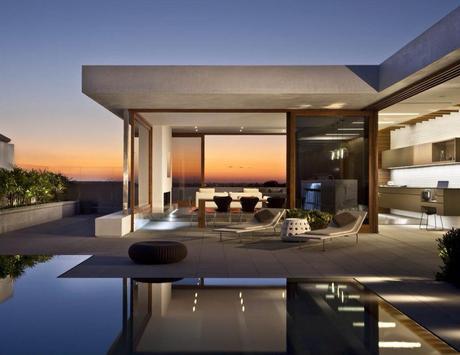 Source: Architizer
The International House In California | Residential Design originally appeared on Un Peu De كل شي on 8 Aug '12.