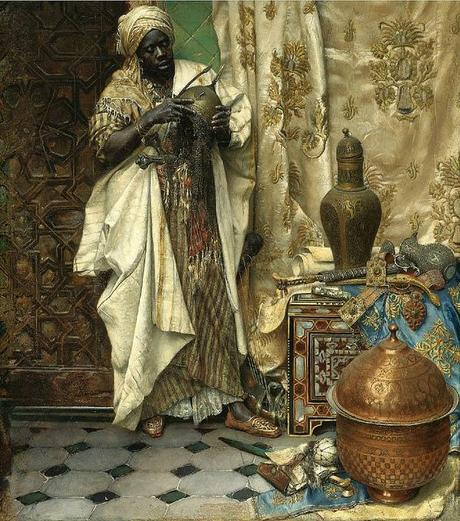 Artist: Ludwig Deutsch (Austrian 1855-1935)
Title: The Inspection
Medium: Oil on Panel
Size: 15 7/8 x 10 3/4 in
Ludwig Deutsch traveled several times to Cairo. The Inspection was painted in in his Paris studio after his first trip to Cairo. Beautifully rendered the artist took great pains to show every detail. The props are carefully arranged and resemble a still life which could have they could easily be a painting in itself.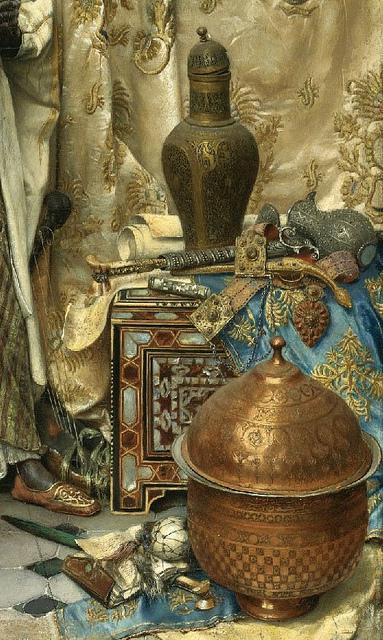 ★Thank you for Visiting!★ 
Join My Fan Club for the latest news!
~ Return to Portfolio ~