If you have a strong desire to know about the great inventions of this world and those who gave birth to those inventions, then this very thick 488 page book 'the INNOVATORS: How a Group of Hackers, Geniuses and Geeks Created the Digital Revolution by Walter Isaacson' will prove to be a gold mine for you. This is my belief. This is the same author whose previous book 'STEVE JOBS', which is based on the biography of Steve Jobs, became famous all over the world. For the birth of digital revolution in the world, the credit goes to the world's famous hackers, talented people, and geeks. If all of them were not there and did not amaze the world with their astounding talent, then perhaps the world would have continued as it was. These are the people who accepted great challenges and laid the foundation for the creation of a new world with new discoveries and inventions. 'the INNOVATORS by Walter Isaacson' very beautifully traverses the history of inventions and makes their debut in the digital world with the new inventions of the world.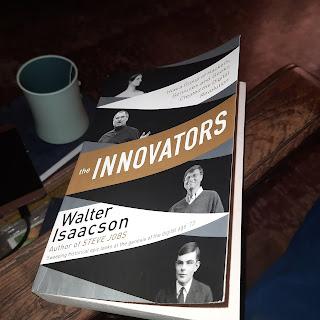 The biggest truth of the world is that some credit for every invention goes to the inventions made earlier. If every new invention provides facilities to the world on a large scale, then it also brings with it a lot of new challenges. And then these challenges act as a catalyst in giving birth to new inventions. 'the INNOVATORS by Walter Isaacson' is a very deeply written book. It will not only be able to thrill you, but will also make you think deeply. This book starts far back in the history of inventions. It takes us back to 1843, and gives us an intimate introduction to three great people of that era - Ada Byron (Countess of Lovelace), Lord Byron, and Charles Babbage. The specialty of this book is that every chapter of it is written in a very special way. If you read this, then only you will understand what I mean by special.
Then we move on to 1847 where we meet George Boole who first invented a great system of logical reasoning using algebra. Also, you will know its deep connection with the punch-card machines of Herman Hollerith. Similarly, invention after invention, and moving forward year after year, we get the knowledge of the world's great inventions and their superheroes.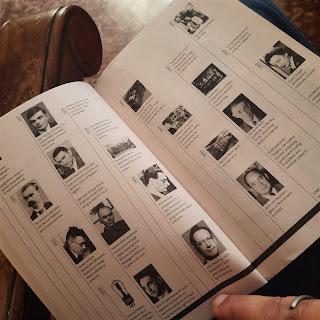 'the INNOVATORS by Walter Isaacson' is a book that has become an integral part of my personal library. This book is like that. Not that just read once and throw it. There is a lot of invaluable knowledge in this. It gives you a new incentive in every page. And also inspires you to do something new in life. There is a lot of power in the writing of this author. There is a different kind of energy. There is a flutter. There is an edge. Definitely, there's an unending flow in 'the INNOVATORS by Walter Isaacson'.
You can buy this book from Amazon India here. 
You can buy this book from Amazon US here.
I'm participating in the #TBRChallenge by Blogchatter.