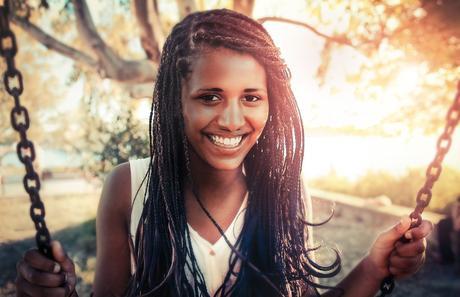 A perfect day starts with a lie-in until 8.19am, involves a few hours lounging in the sun - and Queen's Don't Stop Me Now on the radio, a study has found.
A poll of 2,000 adults has revealed the top 50 elements needed to have a feel good day, which also includes being with your partner and children, having a drink with friends and listening to music.
The perfect day would finish with an evening meal of steak followed by a movie at home or curling up with a good book.
It also emerged the average adult 'feels good' for around a third of the day, with three quarters admitting they would rather feel happy than have lots of money.
Karen Crowley, spokeswoman for Highland Spring, which commissioned the research to launch its Feel Good initiative on the benefits of healthy hydration, said: "We all want to have those days when we feel good, and now it seems we have the formula to do so.
"Being outdoors, the sunshine and upbeat songs all appear to be important for having that perfect feel good day, as well as interacting with friends and loved ones.
"Enjoying our favourite food and drink and doing a bit of exercise could also keep those endorphins flowing and help our feel good mood.
"Ultimately, it all starts with healthy hydration. When you're 100% hydrated, you're much more likely to be on top of your game - mentally, physically and emotionally.
"Yet 66% of us don't think we drink enough water on a daily basis which means a good proportion of us could be dehydrated.
"This not only effects our cognitive and physical performance but it also makes us feel tired and can have a negative effect on our mood.
"We're on a mission to encourage healthy hydration habits across the country and keep the nation feeling good."
Waking up at 8.19am, on a day when you haven't got work, is the ideal start to a feel good day, followed by a traditional Full English breakfast, porridge or toast, washed down with a tea, coffee or fruit juice.
Eight in ten adults also said a spot of exercise helps to turn a run-of-the-mill day into a good one, with a bike ride, run or a sport such as tennis the top choices.
Unsurprisingly, most also say they typically feel their best in Spring and Summer, with sitting in the garden in the sun named the nation's top feel good moment.
A quality meal, listening to music, laughing and getting a good night's sleep are also considered key in order to have a happy day.
A drink with friends was named the sixth most popular feel good moment, followed by going on holiday, sleeping in a freshly made bed and hearing good news from a loved one.
Simply feeling the sun on your face completed the top ten.
Family is also important for a successful feel good day, with the top 50 featuring a family day trip, time relaxing with a partner, walking the dog together and playing with the children.
Finding money, watching a favourite film, witnessing a kind act and a refreshing glass or bottle of water is also on the list.
Wellbeing expert and ambassador for Highland Spring's Feel Good initiative, Calgary Avansino, shares her top tips to feel good: "Eat a balanced diet with lots of fresh plants such as broccoli and leafy greens.
"Move and sweat. This is as good for your mind as it is for your body. In addition to making us stronger and leaner, it relieves stress, fights anxiety and makes us feel more positive.
"Cut down on your sugar intake. It does nothing for our bodies.
"Take deep, relaxing breaths to slow down and focus.
"Hydrate! Every cell, tissue and organ in our body needs water to work well. Consistently hydrate yourself and remember you can jazz water up with cucumber, ginger or lime.
"And finally, commit to trying to feel good. Eating and staying healthily hydrated shouldn't feel like a chore. Be kind to yourself and replace bad habits with good ones."
Top 50 feel good moments:
1. Sitting in the garden in the sun
2. A quality meal
3. Listening to music
4. Laughing
5. Getting a good night's sleep
6. A drink with friends
7. Going on holiday
8. Sleeping in a freshly made bed
9. When loved ones have good news
10. Feeling sun on your face
11. Finding money
12. Having a clean house
13. People saying 'thank you'
14. Having some time alone
15. Making a nice cup of tea
16. The smell of bacon in the morning
17. Witnessing a kind act
18. Watching a favourite film
19. Giving someone a gift
20. Having a barbecue
21. Going for a family trip out
22. Time relaxing on the sofa with your partner
23. A hot bath
24. Buying new clothes/outfits
25. Enjoying a quiet pint
26. Walking the dog
27. Listening to rainfall when you're indoors
28. Finding a bargain in the sales
29. Enjoying the perfect steak
30. Winning at a game/ competition
31. Playing with kids
32. A refreshing glass or bottle of water
33. Finishing work on a Friday
34. Baking
35. Visiting a theme park
36. Watching sports
37. Singing in the shower
38. When there's no traffic on your commute
39. Playing a sport eg tennis
40. Bingeing on a box set
41. Playing video games
42. Decorating a home
43. Dancing in the kitchen
44. Exercise classes
45. Yoga
46. Setting your Out of Office before going on a holiday
47. Watching animal videos online
48. Gossiping
49. Riding a motorbike
50. Overtaking people when they're in the wrong lane
ENDS