The Incredibox Remixes Songs, Bobby McFerrin-Style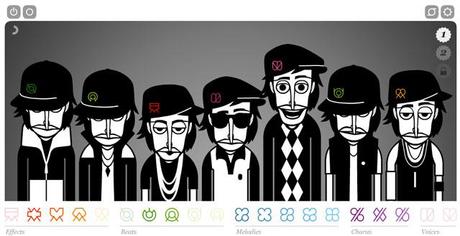 The Incredible Polo, which seems to be an all-singing, one-man band in the style of Bobby McFerrin's hit on an innovative approach to promote his new release: a web app that allows you to remix the song and tune their resistance drops , effects, rhythms, vocals and backing vocals on a bunch of animated versions of the artist do his thing.
As a reward for "winning" every level you get a new part of the song is played as an animated video to hear. We broke the first floor using at least seven notes, each ordinary share is required by a small icon. We beat the second level, which means that you need to use all the sounds. Over time we have in the third round, we were the kind of song, and had no desire to experiment with adding elements until we have the exact combination of app would be found.
But, as a demonstration of thinking "outside the box" on how to promote Incredibox song is awesome. And it is viral, which is obviously the point of something like that. So far the Incredibox 133 000 Likes on Facebook has now – we suspect, in particular from France, they are called "J'aime". (Bonus:. Instead of playing the game, you can also create your own version of the song by clicking the Record button in top left)