Bom dia! como você está? Você está interessado em aprender a lingua portuguesa?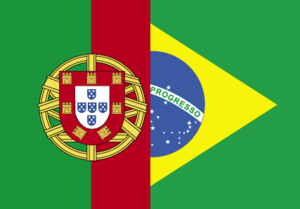 Image via Wikipedia
The following foreign statements above are just simple Portuguese greetings. Bom dia actually means "good day". Como você está means "how are you". The long statement is actually pertaining if you are interested to learn Portuguese language. If you do, then just continue reading this article and be informed.
Acquiring this language is not a difficult task anymore. We have the internet; most people who prefer convenience just sit down on their seats and view on their desktops or laptops. They can browse hundreds of ways to learn this language through movies, videos, documentaries, and mp3-format basic lessons. Learners can even take advantage of the free websites offering free Portuguese lessons. You can actually save hundreds of dollars going to language schools taking foreign language courses that might only give you tedious lessons. You wouldn't want that, do you?
But if you could only realize how it is more suitable to take the option of going abroad when you learn this foreign language, you wouldn't hesitate to take this option.
We all know that Portuguese is not as common like English or French. It has similarities with Spanish but Portuguese has its own distinctive characteristics. Personally, the most effective way to acquire the language is to really go to the place where it is widely spoken—and taught as well. By this, your knowledge concerning the language will be immediately applied because you will utilize the language as soon as you speak to Portuguese-speaking people.
Besides, the language schools in Portuguese vicinity assure you for quality learning. Just like our Portuguese school in Lisbon. With its versatile courses in affordable rates, you will not even think that you will go abroad for the sake of learning.
You will definitely enjoy the wonders of this place. Its city, its economy, its food, and even the people in there, you will get to enjoy it all. Meeting new sets of people and becoming them your friends is a healthy way for an actual socialization. Wouldn't you find it interesting to get yourself in an adventure to a foreign place like Lisbon?
So don't be uncertain to choose the "abroad" option when you learn Portuguese language. You may never know, this would be the start of your new life as you allow yourself to be welcomed in a new culture with a new language for you.