Whether I'm drawing or painting, line has always been an important element in my abstract art. Lately I've been working on pen and ink drawings, using Zig memory calligraphy pens and Koh-in-noor fine tipped pens for fine lines.
While my drawings are basically all ines (except for some filling in of shapes), I often use line for emphasis, texture and composition in my paintings.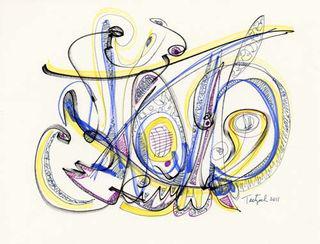 2011 Abstract Drawing 2, 11.5" x 9" pen and ink on paper.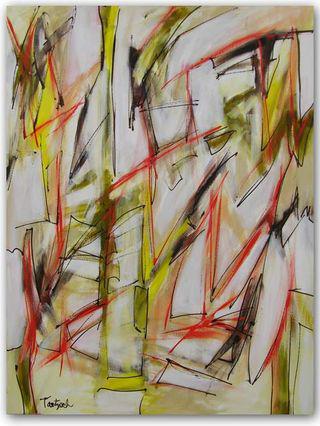 Abstract Art Eight, 30" x 40" acrylic on canvas.