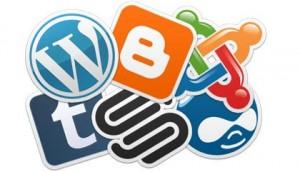 Has your company taken the time to create a blog? Blogging is one of the most popular Internet marketing techniques. If you are in charge of social media for your business, you need to know how to create and manage a blog. A blog allows you to develop content, which is ideal to interact with the customers, and to establish a name for your company in the industry. Here are some tips to use that will help you create a great blog.
Building Your Name
One of the best aspects to a blog is how it allows you to establish a name for your business. You can establish yourself as the leader in the industry when it comes to new information. Customers will begin to respect your business for the new content that is different from everything else they read on the Internet. The goal to creating content the customers will respect is based upon customer surveys and other things. Try placing yourself in your customer's shoes to find out what they really want.
Infographics
When you blog, look for ways to make your blog posts stand out. One way to do this is by creating unique infographics that the customers will not find elsewhere. A picture tells a thousand words, and the customers respond to them quickly compared to reading a large post on your Internet marketing blog. Remember to optimize the infographics for SEO needs to help improve your website ranking.
Stay Social
Creating a blog is great way to interact with the customers. You want to use social media to help you market the blog, and to help you engage the customers. Staying social is essential to the growth of your business. It helps you to remain legitimate in the industry, and can do wonders to improve your overall visibility. You can find a number of new customers when you take the time to coordinate your social media profile with your blog. The other great thing about social media is that it will help to improve your website ranking as people click to your blog through the social media profile. People love to share content they find relevant. By coordinating the two, you will start to see some fantastic results from social media.
Consistency
For your blog to succeed, you must take the time to post. Respond to the customers that leave comments on the blog, and use some of the comments to help you create new posts. You want to post 2-3 times a week to be recognized by the search engines, and to keep the customers coming back to your blog for new information. If you fail to keep the blog updated, you will start to lose your traffic, making it challenging to keep your blog legitimate in the industry and with the search engines.