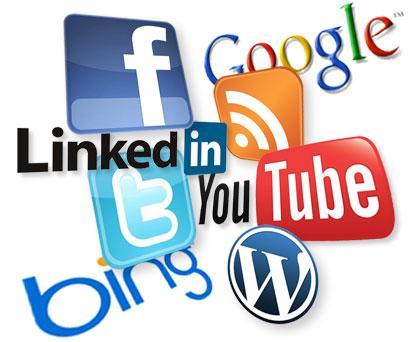 Social media gives power to the people
According to legend, a stable-boy named Arthur drew the sword from the stone and proved himself the true king of England. The stable-boy would go on to slay giants and dragons. In another time and place, another King Arthur is slaying giants of a different kind. Stefany Moore (internetretailer.com) says that the battle for the social commerce crown is fierce and that the top contenders are not who you might think. For example, King Arthur Flour is fighting off internet giants, such as Amazon and Wal-Mart, to claim one of the top spots on Internet Retailer's Social Media 300 list.
Social Media 300 ranks online retailers according to their success at generating traffic and sales through social media. Most would expect the likes of Amazon and Wal-Mart to feature highly on any such list, but they failed to break into the top 125. The top spot went to pet food supplier PetFlow, with Fab.com and King Arthur Flour not far behind (internetretailer.com).
It illustrates the power effective social media management can give small enterprises, when the creativity and effort invested in their campaigns can trump the larger budgets of Amazon and Wal-Mart. PetFlow displayed better understanding of its target market by catering to the sentiments of pet lovers, and was able to generate 30% of its traffic and sales thanks to a marketing campaign conducted primarily through Facebook. Meanwhile, Fab.com offered cash rewards for promotion of their products through social media, and in the end obtained about 25% of its traffic and a third of its sales through the efforts of its consumers.
Changing the way people think about commerce
Social media has already changed commerce in several ways. For example:
Consumers are 71% more likely to buy products based on referrals through social media.
Seventy-four per cent of consumers look for online reviews before deciding whether or not to purchase a product.
Social commerce is expected to bring in $30 billion a year by 2015, with half of web sales occurring through social media (Mashable.com).
With statistics like these, it's clear that businesses of all sizes need to turn their attention to social commerce.
Small enterprises are able to compensate for small marketing budgets by enlisting the aid of the consumers themselves in their promotional campaigns. This has proven more effective than traditional advertising techniques, which is why, according to Mashable, 89% of small enterprises consider Facebook to be an invaluable marketing tool.
Meanwhile, corporate giants, like Coca Cola, are making products available to customers through their Facebook pages, while Nestle has launched a social commerce site in Germany that integrates Facebook functionality (thenextweb.com).  A more direct relationship is emerging between corporations and consumers, leading some to wonder about the future role of the middle-man. With the right strategies, however, the middle-man can benefit from social media as much as everyone else.
Petra Jung (guardian.co.uk) says that online fashion retailer ASOS proved this when it used social media to market its summer sales. Basically, ASOS released a Facebook application that allowed users to reach the front of the virtual queue by scoring points in a series of games. As a result, they were able to draw over a million views and increase their fan base by 32%.
Social media is changing the way people think about commerce, and as is the nature of commerce, those who can adapt will reap the benefits.
Matthew Flax writes for Now Learning, which promotes university degrees in Australia on its comprehensive tertiary education portal.