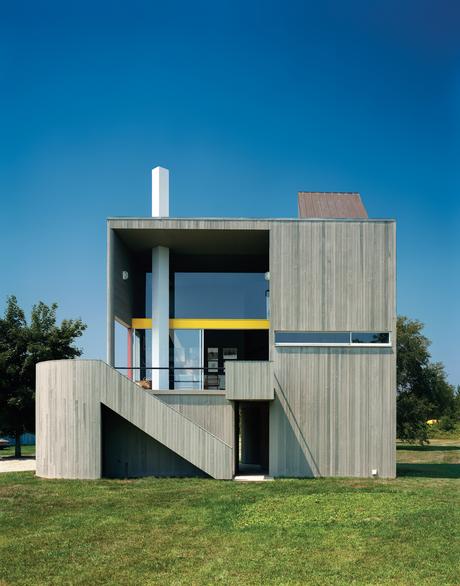 The wood-frame residence and studio are clad in vertical cedar siding—back then, a daring competitor to clapboard—instead of concrete to save costs. The effect is equally seamless, however: "If you drive by it fast enough," Charles Gwathmey once said, "you still might mistake it for a concrete house."
Project  Gwathmey Residence and Studio Architect 
Charles Gwathmey
"My father hated privet," said architect Charles Gwathmey in 2002 while making some small tweaks to the 1,200-square-foot house in Amagansett, New York, that he had designed for his parents 37 years earlier. "He thought it was too bourgeois, and not very neighborly." The house in question, a modernist gem of small-scale living, made Gwathmey famous at the age of 27 and solidified his reputation in a generation of burgeoning architects.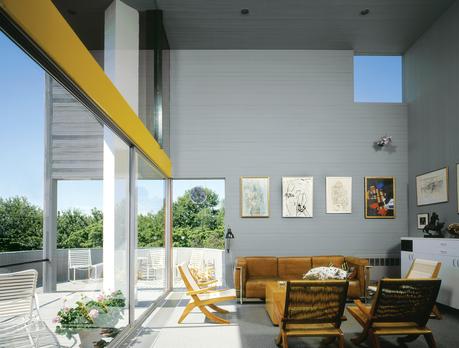 Inside, the slim cedar boards wrap the walls horizontally, a visual trick that seemingly expands the home's petite footprint.
Even after subtle updates—like a new privet hedge—the house maintains the efficient yet spacious feel that helped make it an American icon, especially successful on a regional scale and once described as "more convincing than anything else in the Hamptons." A separate studio building situated at a 45-degree angle to the house is both satellite and anchor to the residence: Together, they look like a pair of avant-garde but enduring sculptures rising out of Long Island's flat coastal plains.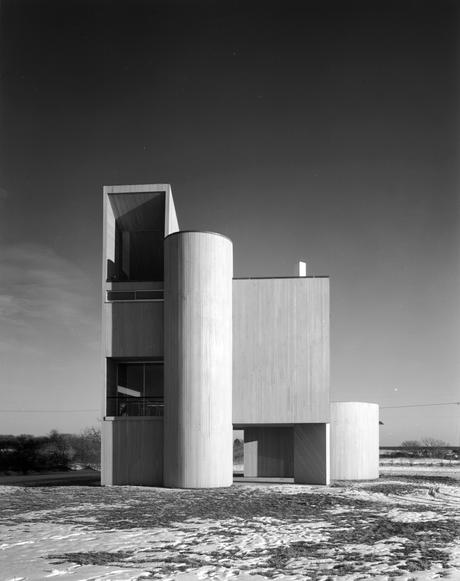 The geometric exterior encloses an orderly vertical arrangement of living space.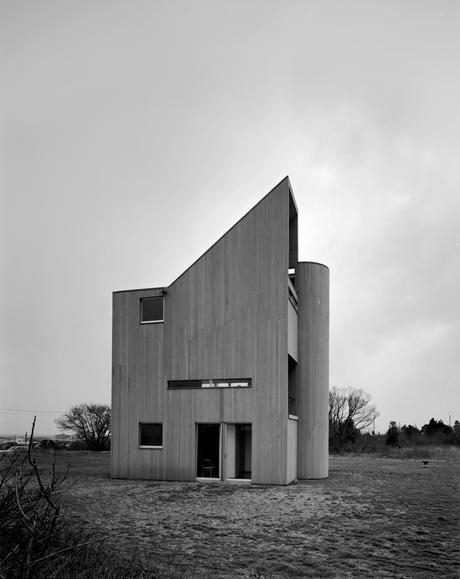 The private guest quarters are nestled on the ground floor, while the public spaces (open-plan living-dining room and kitchen on the second level; studio and master bedroom on the top) are elevated to capitalize on views out past the dunes to the Atlantic Ocean.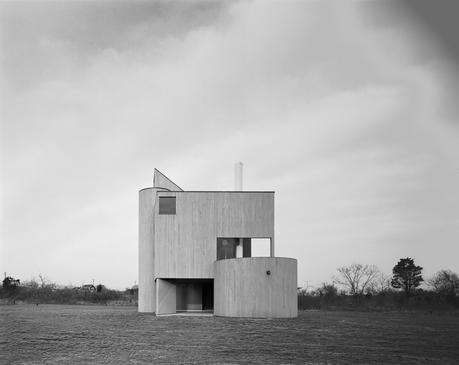 Each side of the home is strikingly different, giving the effect of what critic Alastair Gordon called a "Cubist assemblage."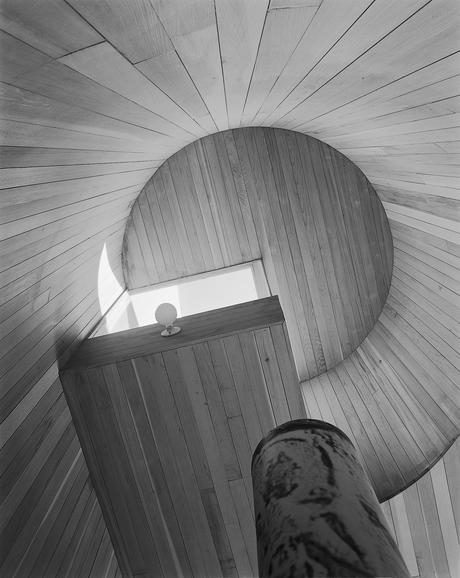 Log in or register to post comments