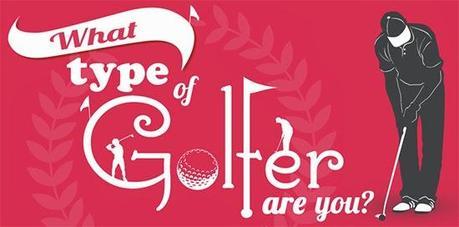 Stereotypes – where would we be without them? Probably not playing golf. Golf just wouldn't be the great game that it is without the construct of stereotypical golfing characters. (It probably would but they don't half make it a lot more fun).
Every Saturday (because not everyone can afford to play all the time) the course is laden with the loud players, those donning brand new gear, groups on stag dos, and whether we admit it or not, we love to be amongst it. Well, that is unless you fit the stereotype of the fussy rule-reciter.
To embrace this there is a new quiz doing the rounds that has captured the essence of being out on the green and based on how you answer, will assign a profile to you.
True to the Golfing Fraternity
The quiz has been created by Golfplan Insurance, whose motive for this was both a bit of fun but also to find out what is the most common profile.
The quiz is based around nine common scenarios, each with four possible solutions. Choose a solution to each scenario that best suits you and when the quiz is complete, a profile is assigned.
There are some great scenarios like the agonizing miss that just doesn't carry to the hole or the time, when you're having a belting round, you skew one into the rough.
As for the profiles, they too feel pretty accurate – even if they are an amalgamation of a number of characteristics.
Give the quiz a try to find out what golfing profile you best fit.



What type of golfer are you? Take a trip from tee to clubhouse with this quiz from the team at http://golfplan.co.uk/ and reveal your true golfing identity. Tee off the quiz here.