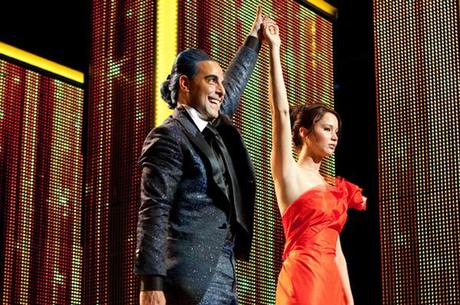 The first film adaptation in Suzanne Collins's best-selling young adult trilogy has been hotly anticipated. And, in the days leading up to its release, the Twitterverse became a hive of activity, buzzing with excitement.
Luckily, fans will not be disappointed. Working in conjunction with Collins, Gary Ross has compiled a screenplay that clings to the novel without scrapping any of the detail.
The film is set in an American dystopia, where 12 poor suburban districts are ruled by the rich Capitol. As punishment for their uprising against the Capitol years ago, every year the districts must each offer up a boy and girl as 'tributes' to fight to the death in 'The Hunger Games'. The Games are an entertaining reality tv show in the Capitol, much like our own Big Brother or talent contests X-Factor, Pop Idol etc, where viewers can vote on who'll win and watch live coverage from the arena, a woodland area set up to challenge the contestants to fight for their survival. Only one of the 24 children can be crowned the winner.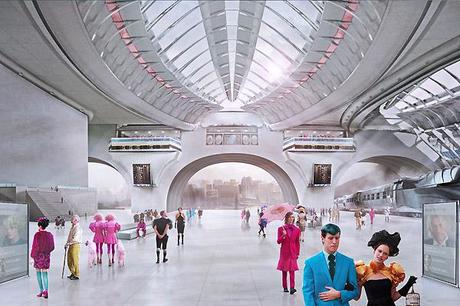 Jennifer Lawrence plays Katniss, a feisty brunette from coal mining district 12 who volunteers to be a tribute to protect her sister. Paired with an unassuming baker's son called Peeta, played by Josh Hutcherson, the couple are whisked off to the Capitol and to the games, where they will fight for their lives.
Good performances are put in by Woody Harrelson as alcoholic mentor Haymitch, stylist Cinna (Lenny Kravitz) and dolled-up Effie Trinket (Elizabeth Banks), as well as Stanley Tucci as the cheesy tv show host, who suits his bright blue hair.
The film gives incredible visuals to the futuristic Capitol and its people, whose lavish colourful costumes reflect riches the children have never seen before in their bleak gray world. If anything, these images go beyond what the book describes, presenting an extremely creative take on the population, for a pop culture generation.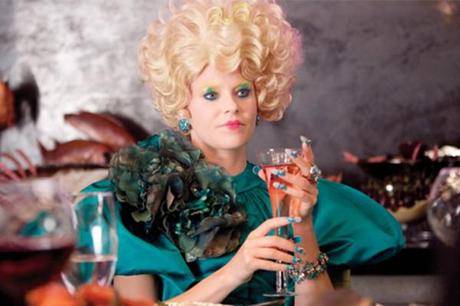 The action is exhilarating and provides edge-of-your-seat entertainment throughout. There are already comparisons to Twilight, with the love match between Katniss and Peeta being the focus, but there is far more substance and moral underpinnings to the Hunger Games, and thankfully Katniss is a heroine worthy of girls idolising.
The film has already broken box office records by becoming the best selling non-sequel film in an opening weekend, taking $155 million. The franchise is set to make billions.