These days, CBD oil is something that has become a huge trend. You see it advertised everywhere, you hear people talk about it and it seems that it is something many people are interested in. CBD stands for cannabidiol, which is the second most prevalent active ingredient of cannabis (aka marijuana).
Cannabis is believed by some to be the oldest cultivated harvest of humankind. Evidence of this crop has been found in kurgan burial mounds, the crypts of noblemen in China and Siberia, as well as among the remains of old Viking ships.
Historians gather that marijuana was first grown in China where it was used for spiritual and therapeutic purposes. However, the first actual curative use was recorded 4000 BC, when it was used as a type of anesthetic.
Hashish took root in Korea, India, Europe and finally Africa and the Americas, aided by wars and hostile invasions throughout history. As little was known about cannabinoids, many believed it to be harmful to one's health and suitable only to those of the lower classes or races. Consequently, the use of cannabis and its derivatives is still mostly stigmatized and outlawed across the world.
Cannabis strains
There are many types of cannabis. Contrary to popular belief, using CBD oils will not make you high. It is in fact the THC (tetrahydrocannabinol) in some variants that acts to create euphoria.
Cannabis sativa, Cannabis indica and Cannabis ruderalis are all psychoactive and contain THC which is largely responsible for the ecstatic highs craved by marijuana users. Cannabis sativa L (hemp) on the other hand, is a more mellow variety and is believed to have restorative properties. You can watch this video to learn more about different CBD cannabis strains and the unique possibilities in their application to human health.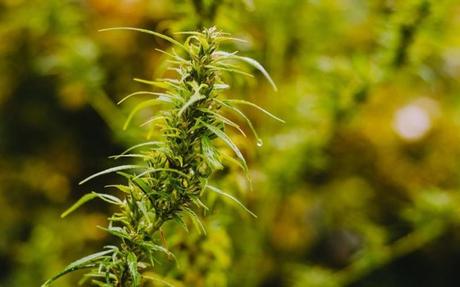 Hemp
Hemp is a subspecies of the Cannabis sativa plant and one of the most abundantly grown plants on earth. It is widely utilized as an active ingredient in textiles, paper products, bioplastics, insulation and animal feeds amongst other things.
Hemp seed is also regarded as a nutritious superfood that helps support a balanced diet and general mental and physical well-being. Vegans and human carnivores agree that hemp seed is a reliable, healthy source of complete protein, dietary fiber and energy.
In more recent years, the naturally occurring chemical cannabidiol in hemp, has been used as an ingredient in the production of medicinal hemp oils which aim to support a healthy lifestyle.
How do CBD oils work?
Cannabidiol oils interact with the body's innate Endocannabinoid system (ECS) to encourage and enhance its natural, instinctive reaction to inflammation.
Full spectrum CBD products contain naturally harvested cannabinoids (including THC), unsaturated hydrocarbons, essential plant oils and pigments. Broad spectrum goods exclude THC, while isolate CBD merchandise are produced from pure oil, with the other compound ingredients filtered out.
Benefits of CBD oils
Anxiety, stress and sleeplessness
The interaction between cannabidiol elements and the ECS helps to regulate anxiety, stress and sleep difficulties. Consumers also report a reduction in body tenderness and inflammation.
Homeostasis
Cannabidiols help receptors in the immune response to synchronize the nervous system, as well as hormonal and metabolic activities. This achieves homeostasis, a healthy balance of all linked processes in the human body.
Vegan and organic
An added plus for the use of CBD oils, is the versatility in diet application. The product is organic with no added preservatives and is used by even very strict dieters.
Ethics
Cannabis products are not tested on animals and is not genetically modified in any way.
Side effects
Most CBD goods have less than 0.3% THC content. This means that users cannot overdose and will not experience a change in mental functionality. However, some customers reported side effects such as nausea, altered appetite, drowsiness and dry mouth.
Product application
Users of cannabis have a variety of options when buying and applying produce for maximum benefit. Experts suggest that beginners start with a base strength product that can be adjusted according to personal preference and desired outcomes.
Vaping
A popular method of ingesting hemp products is by using a vape canister in an atomizer. Flavored active elements are heated and vaporized to be inhaled through a mouthpiece. The vapors infiltrate through membranes in the lungs and are permeated into the bloodstream within minutes. As a social exercise, a hookah or bong may be used to the same effect. This method gives the vaper a strong initial effect which does not last very long.
Sublingual use
Some consumers prefer to use a tincture under the tongue to administer their product. Mucous tissue under the tongue is covered in tiny blood vessels which absorb the chemical substances quickly to achieve a swift and pleasant result.
Tinctures or oil derived from hemp are extracted from the plant via a clean, eco-friendly carbon dioxide extraction method. The resultant pure extract is combined with a carrier oil to make the produce more appetizing and user-friendly.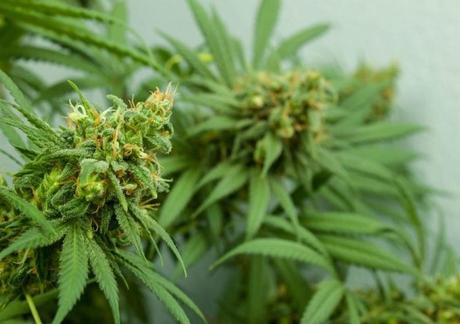 Oral ingestion
Oral ingestion of cannabidiol occurs via swallowing of capsules or consuming edibles. This method requires digestion in the gastrointestinal system and may deliver different results depending on a person's weight, metabolic rate and the contents of the last meal.
Topical application
CBD infused lotions and salves treat localized pain by direct application to the affected muscle, skin or joint. Topical application gives quick relief with very little hassle.
Consumption of hemp, ganja or marijuana is a personal choice. Whether smoked as flowers or pre-rolled joints, socially enjoyed with friends, or used as a method to numb the pain, CBD oils, lotions and associated products seem to be here to stay and seem to be part of a new lifestyle trend, which still has uncertain outcomes.
Fraquoh and Franchomme
P.S. We want to hear from you! Do you use CBD oils? What brands do you use? What do you take them for? Share your feedback, questions or thoughts in the comments below! For more articles on style, fashion tips and cultural insights, you can subscribe to Attire Club via e-mail or follow us on Facebook, Twitter or Instagram!