Technology. In today's day and age, it's almost as prevalent as the air we breathe. If you commute to work on the train, take a minute to look around, and if you don't commute, take a trip to the mall and people-watch. You would think most people would be window shopping, but it's probably a 50/50 ratio of shoppers to people texting while walking… affectionately referred to as pedtextrians or text zombies.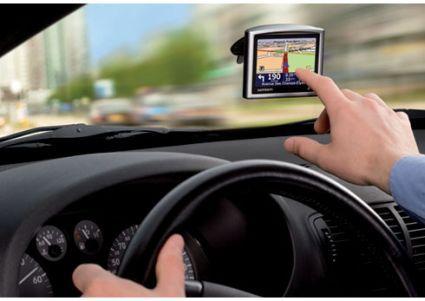 The History & Evolution of GPS - Then and Now (Part 1) - Personal Navigation Device ...courtesy: motoringfile.com
Like it or not, this is the world we live in. Remember 2000 and Y2K? It seems so long ago! Most of us had a gut feeling that we were venturing into uncharted territory and that significant change was coming, and of course it turned out we were correct in that assumption. But who could have known that thirteen years later, Smartphones, IPads, Bluetooth, Wi-Fi, notebooks, and wireless connections would have such an significant influence on most areas of our daily lives…and that if any one of us was temporarily relieved of our gadgets, we would mourn like we had lost a pet. "Do you realize if it weren't for Edison, we'd be watching TV by candlelight?" – Al Boliska
GPS is no different. As a matter of fact, not only is GPS more prevalent in our lives today than ever before, it carries even more influence than one might realize. Are you one of the millions of drivers who are guided from destination to destination by the dash-mounted voice of an English woman? "In ¼ mile, turn right to enter the motorway". She's cool…you just have to get to know her. Personal navigation devices are simply the tip of the iceberg, the proverbial needle in the haystack of GPS technology.