Advertising. It's a monstrous part of sports, and there's no denying it.
Does advertising in sports get out of hand, though?
You are about to find out:
Since the beginning of time, advertising has been a major part of our lives. Whether it's a commercial, a billboard, or even a scraggly guy walking down the street shouting the name of a law firm, there's no denying the fact that it influences our daily lives.
Another gargantuan aspect of advertising is in the sports business. With sporting events and shows like Sportscenter and College GameDay (sorry for the advertising) creeping up as the most viewed programming in America, major companies and businesses use sports' popularity for its' own benefit. This is a prime part of our lives, and, the way I put it, there are many different ways that it is used within sports, and they range from the hardly noticeable to the completely absurd.
"How can one possibly think about the Texas Rangers' lineup without thinking about Taco Bell first?"
One way that advertising is utilized in sports is verbally. For example, Al Michaels just has to take a break from the game to remind us that The Office is on every Thursday at 9 pm, or when Joe Buck has to remind us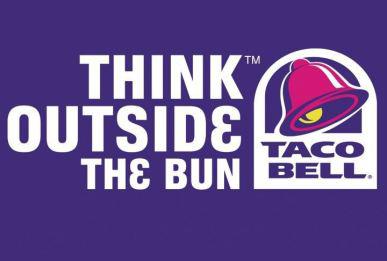 Taco Bell: The face of the Texas Rangers.
that the presentation of the Rangers' lineup is officially presented by Taco Bell (how can one possibly think about the Texas Rangers' lineup without thinking of Taco Bell first)? This is something that these broadcasters do not appreciate, either. You can hear the strain and annoyance in Mike Tirico's voice every Monday night when he has to spit out an essay about why Toyota cars are the best. I'm not to sure that the general population enjoys it either when the guy with the robotic-sounding voice lists all of the sponsors of the game, and their slogan. For example, "Ford, built Ford Tough" is said after every commercial break during a FOX NFL broadcast. That means that if there are 20 commercial breaks during a game, we hear "Ford, built Ford tough" 20 times in just 3 hours! This concept is called Ad Nauseum (I think you can see where the Nauseous part comes from.) The verbal part of advertising in sports can be one of the most annoying, but it is certainly not the most obnoxious, and you are about to find out why:
"I see this as an ineffective marketing ploy that companies use to sneak in extra time for you to be staring at their ad"
A second area of which advertising in sports gets way out of line is visually. Have you ever noticed that at the bottom of every NFL broadcast, a miniature ad for a TV show pops up every 5 minutes. I see this as an ineffective marketing ploy that companies use to sneak in extra time for you to be staring at their ad. This is plainly and simply irritating and in the big picture, it is completely pointless. For example, I have no idea why Bud Light now sponsors the SportsCenter Top 10 Plays. ESPN now feels that its' viewers to be reminded that Bud Light is a beer company every time that a sick-nasty sports play is aired on the Top 10 Plays.
Visual advertisements are not just on TV. If you have ever watched a European Soccer game, then you know that AON is on the Manchester United uniforms, BWIN is on the Real Madrid uniforms, and ETIHAD Airways is on the Manchester City uniforms. After watching just one half of one game, there is simply no way to think about Manchester United without thinking about the AON logo. This is preposterous. Just imagine this: A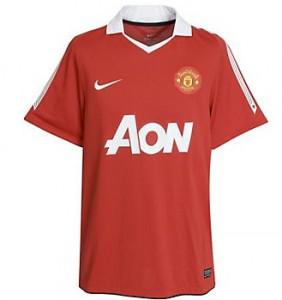 Is it possible to see Manchester United play without the AON logo being flashed at you every second?
Green Bay Packers or New England Patriots uniform with a Walmart or a Ice Mountain logo on it. You can't because it would never happen, unless advertising went too far…And then it does, this time in the form of the NHL. Picture a hockey rink: What do you see? Ice, glass, a scoreboard, seats, boards, etc. Now think to yourself: What is on the ice and boards? Advertisements! Hockey is the only sport where there are advertisement on the court/field/ice. Earlier this year, I was watching a preseason hockey game, and something seemed wrong with the ice and boards. Then I realized it, there were no advertisements. I could not even recognize the rink without the ads. If society has gotten to a point where we can't even recognize a hockey rink if it doesn't have ads, then there are no solutions.
"We take a trophy of honor, and tarnish it with the disgrace of a logo."
One more way that visual advertising holds the world of sports in a chokehold is through College Football. For one thing, behind every goalpost in an NCAA stadium is an Allstate logo to remind you that you're in good hands! Then there are the Bowl Games: The godaddy.com Bowl, The Chick-Fil-A Bowl, the Outback bowl, and much more. Even the big-time BCS bowls are branded: The Tostitos Fiesta Bowl, Allstate Sugar bowl, FedEx Orange Bowl, and of course, the Rose Bowl Game which of course is presented by Vizio (How on Earth could The Rose Bowl go on without Vizio?) The fact that the biggest games in the sport are so branded is a shame, just an utter shame, why don't we just call it the Pizza Hut Super Bowl?
Would you believe that we haven't even gotten to the most obnoxious part yet?
The Coaches Trophy (National Championship trophy) has the Dr. Pepper logo on it. Now, how can we portray the champions of our sport with such a manner? We take a trophy of honor, and tarnish it with the disgrace of a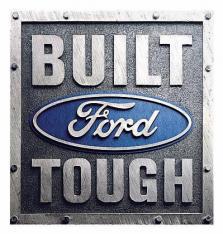 Imagine seeing this logo every 5 minutes. Now, stop imagining and turn on your TV.
logo.
There is one bright spot in this, though. During the 2011 BCS National Championship game (which was presented by Tostitos, of course), broadcasting legend Brent Musburger made advertising interesting, and also made fun of it at the same time. Right before Auburn kicker Wes Byrum was about to kick the game-winning field goal, he said, very quietly under his breath, "This one's for all the Tostitos." This comment received backlash right off the bat, but I think it was making fun of the advertising, and in fact, was pure genius.
"Imagine a Packers or Patriots uniform with a Walmart or an Ice Mountain logo on it"
The final and the most absurd aspect of advertising in sports is stadium names. Think about some names of sports venues: Shea Stadium, Comiskey Park, Giants' Stadium, and Boston Garden are a few. These are how stadiums should be named. Then, the money comes in to play; some colossal company comes to a team, offers them millions of dollars, and says to name their stadium after the company, and with that, smear and plaster their logo all over the stadium. Those historical, nostalgic stadiums that I mentioned above? They are victims; those stadiums are now Citi Field, U.S. Cellular Field, MetLife Stadium, and the TD Garden. Victimized. A victim of advertising's lure.
When will we get to the point where the most historic stadiums, such as Yankee Stadium, Fenway Park, Wrigley Field, and Solider Field get their makeover? What will we call them? Will the Yankees play at Capital One Stadium, the Red Sox at Verizon Park, the Cubs at Sony Field, and the Bears at State Farm Complex?
"There is no going back"
Taco Bell, Dr. Pepper, Allstate, Capital One, State Farm, U.S. Cellular, Pizza Hut, Sony, Toyota, Ford,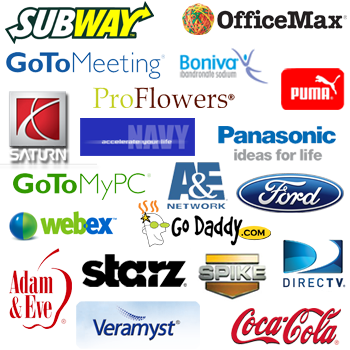 If we don
Wendy's, and Tostitos. What do all of these have in common?
They are the future of sports.
By Sam Brief
<a href="http://polldaddy.com/poll/5674137/">View This Poll</a>