A warning from an officemate: Good luck with the 400–plus steps to Tinago Falls.
I laugh and shoot back: Ah, you underestimate me. I am very fit... fit to roll down hundreds of steps.
After the 10–minute spins and bumps over stone and concrete (and sometimes broken) steps, Tinago Falls revealed itself and I am rendered breathless. Breathless from the sheer beauty of the place.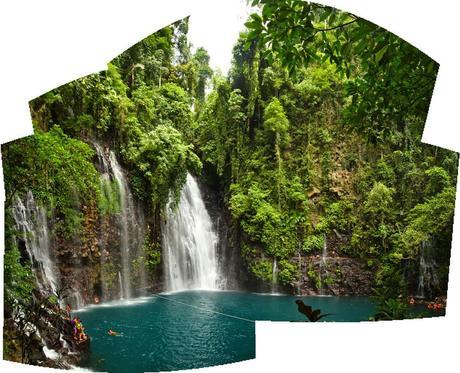 It was nice and cool down at the falls, with the surrounding greenery and the mist from the waterfall. We picnicked. We rode on the bamboo raft to get a massage (which felt like punches) under the waterfall. We climbed up the rock face off the side of the waterfall (I'm a liar. It was they, not we). They, realizing they were way way up, gathered courage to jump into the water. While I was content with floating around in the cold water.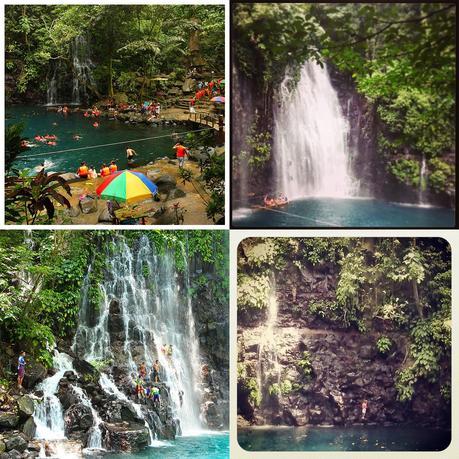 The relaxing time at Tinago Falls had to come to an end and we had to pack up after just three very short hours. (We still had Maria Cristina Falls on the itinerary.)
I paused at the bottom of the stone stairs, took a deep breath, and stared at the neverending steps. And the real meaning of the warning dawned on me: Good luck with the 400–plus steps on your way back from Tinago Falls.
I huff and puff up the steps. I am breathless once again.
Tinago Falls is located 13.8 km from the city proper of Iligan. For directions on how to get to Tinago Falls, please visit Traveling Morion's blogpost.
For your information:
♦ No entrance fee but donations are welcome.
♦ Lifevest rental Php 25
♦ Table rental Php 75
♦ Raft ride Php 10 per person
♦ Bring food and drinks; there are no restaurants nor stores down at the falls.
♦ You can hire a porter to lug all your stuff to and from the waterfall. Rate per way will depend on the porter.
♦ Changing rooms and toilets are available.
Waterfalling Adventure Tour (WAT):Hats Off to Iligan Bloggers SocietyAll in a Day's Eat in IliganDodiongan Falls: Expectation and Reality
The Disappearance of Mimbalot Falls
The Powerful Maria Cristina Falls
The Hidden Beauty: Tinago Falls (you're here!)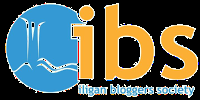 Waterfalling Adventure Tour 3.0 by the Iligan Bloggers Society, Inc. would not be possible without the following partners: Iligan City Government, 4th Mechanized Infantry Battalion, IHARRA, and Iligan Chamber, and event sponsors:



 [Jacko's Kan-anan] [Jollibee] [Calda Pizza] [Jasmine Pensionne Home] [Tita Fannie's] [Tatay's Grill]  
With the support of:

Keepsakes Iligan | Adventist Medical Center- Iligan | NPC Nature's Park | Bob NY USA | The Good Type | Margeuries House of Goodies