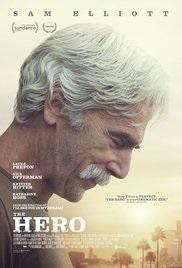 Director: Brett Haley
Writer: Brett Haley, Marc Basch (Screenplay)
Starring: Sam Elliott, Laura Prepon, Nick Offerman, Krysten Ritter, Katharine Ross, Doug Cox
Plot: An ailing movie star comes to terms with his past and mortality.
Runtime: 1 Hour 33 Minutes
There may be spoilers the rest of the review
Verdict: Touching Drama
Story: The Hero starts as we meet ailing movie start Lee Hayden (Elliott) who has become reduced to voice over advertisement, but his life is about to take an unexpected twist when he learns that he has cancer. Lee is distant from his family now with his daughter Lucy (Ritter) living her own life.
Lee is about to be given a lifetime achievement award and doesn't want to attend alone, while his daughter is busy it is stranger Charlotte (Prepon) that gives lee a spark in his life and joins him at the ceremony. When Lee gets into a relationship with Charlotte a much younger woman, Lee starts to make headlines after his speech goes viral but Lee must start facing the mortality he is facing when his popularity is at its highest level.
Thoughts on The Hero
Characters – Lee Hayden is the aging film start whose career is going out in a whimper and the cancer diagnosis helps him sink to the bottom seeing his life going out with a flicker, but when he meets a younger woman he remaining time changes, he becomes an internet sensation and tries to rebuild his relationship with his daughter. Charlotte gives Lee a reason to continue to fight, she is a comedian who is younger than him but doesn't think age is important. Jeremy is the drug dealer which accidently introduces the two, he has been Lee's biggest support for years now. Lucy is the distant daughter of Lee's who has gone onto live her own life but now gets a chance to get everything off her chest.
Performances – Sam Elliott is fantastic in this lead role, carrying the film with his every action, this performance could be an outside shot for an Oscar nomination this year. Laura Prepon, Nick Offerman and Krysten Ritter are all good through the film working with Elliott very well.

Story – The story of a once famous movie star having his life and career fading away on front of his eyes is something many people in the industry have faced. This is an important look at how people should treat their elders, be it parents or people that paved the way for them in their field. It shows how it is never too late to make up for mistakes.
Settings – The settings show us how Lee has made a life away from the busy life of LA but can never look out of place in the city too.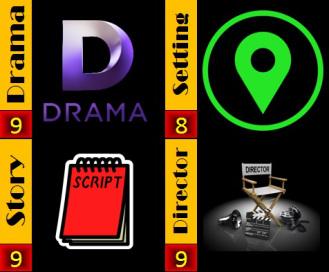 Scene of the Movie – The Audition
That Moment That Annoyed Me – I would have liked to meet the agent over the drug dealer.
Award Wins: 1 Win Newport Beach Film Festival – Outstanding achievement in Filmmaking.
Award Nominations: 2 nominations for Brett Haley from Sundance and Cleveland International.
Final Thoughts – This is one of the most touching dramas that show us how important life is no matter what people have done wrong the family members will love them, the people in the industry will remember them and you must continue to fight.
Overall: Very impressive drama that could have moments of tears or happiness.
Rating

Advertisements