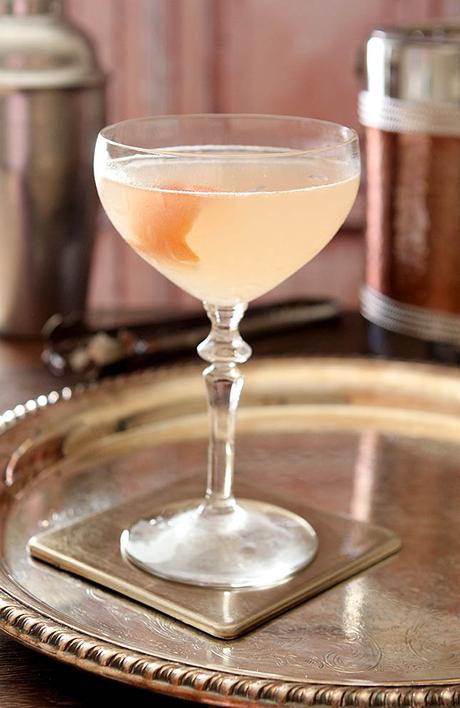 I feel a bit like Alice in Wonderland lately...always late, never enough time...chasing that damn rabbit! I've missed a couple of Friday Cocktail posts (like last week!) but it's not a habit I want to start so I figured 'better late than never!' On many other days I might have just skipped one again but not this time. Sunday, the 19th, is National Daiquiri Day and I have a daiquiri to share so it would be wrong to miss this, right?
The classic daiquiri was created in 1886 and the story behind it is a simple one. Until that time it's presumed that locals in the Cuban mining town of Daiquiri enjoyed the combination of rum and lime but one day, in need of a cooling drink in the tropical heat, an American engineer, James Cox, and a Cuban engineer named Pagliuchi refined the rum and lime drink by adding cane sugar. Like limeade but with rum; I mean really what's not to love?
Word spread and soon the top bartenders in Havana picked up on it in no time. By the time Admiral Lucius Johnson introduced the recipe to the Army Navy Club in DC, in 1909, the Daiquiri was becoming one of the world's most popular drinks. It's thought that John F. Kennedy may have tried his first Daiquiri there but knowing his love for Cuban cigars, it was prophetic that the Daiquiri also soon became his drink of choice.
It is the simplicity which surely led to its popularity but it really is a great, refreshing drink in the summer heat. That original drink really does have just three ingredients; 2 parts rum, 1 part freshly squeezed lime juice and 2 tsp sugar. Combine the sugar and lime juice and stir until the sugar is dissolved and then pour together with the rum into a cocktail shaker filled with ice. Shake vigorously and then strain into a chilled coupe (or martini glass).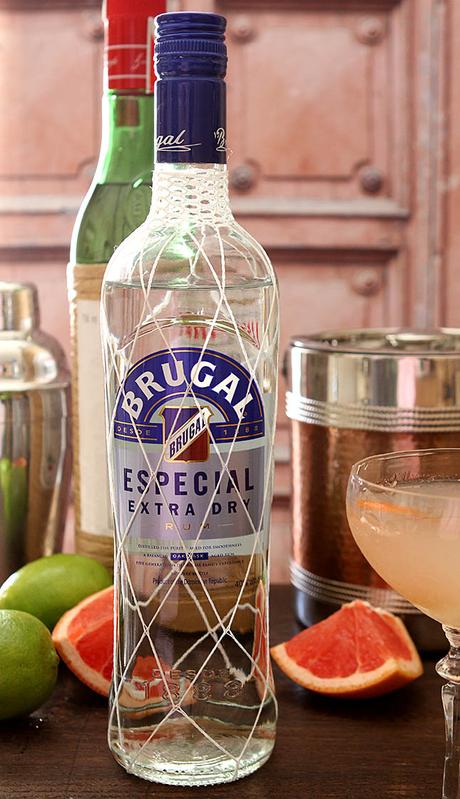 For this cocktail I used Brugal Extra Dry Rum. Brugal is a cask-aged white rum that is filtered for clarity and smoothness and distilled in a way that removes the heavy alcohols that other rums leave. This creates the cleanest cut for a less sweet spirit and more balanced cocktails - the perfect complement to whatever seasonal ingredient you add to your shaker.
Few people I know have ever had the original Daiquiri; it has been muddled and mixed with a variety of ingredients and bars are continually experimenting with this versatile cocktail. Fruit is often used and whether you make it straight up or with ice in a blender; it should always be made fresh. It is far too simple to make to buy a premade concoction but it is one drink that every home bartender should have in their repertoire; it's easy and so good. No premixes allowed!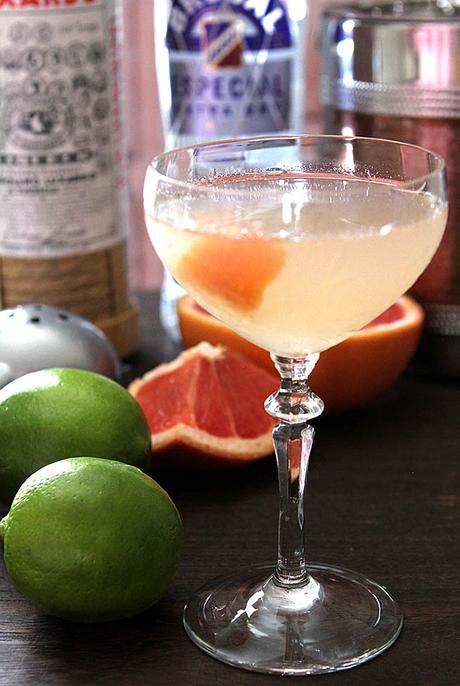 If it was a cocktail served in Cuba during a certain time; you can bet that Ernest Hemingway was there imbibing. Wanting something a bit fancier a bartender arrived at The Hemingway Daiquiri and it's one of my personal favorites. While it does include additional ingredients in the form of grapefruit juice, simple syrup and Luxardo Maraschino Liqueur it also does not fall into the 'too sweet' territory that too often befalls a great cocktail. It is meant to have a zing of citrus that is not overpowered by the sugar and or rum; it's combining everything with perfect harmony that makes for such a great sipper.
While Hemingway has a reputation for downing multiple Daiquiris at a sitting; I would advise caution. These go down very easily on a hot summer day; make sure you sip and don't glug or you'll wind up like him too. On your back with friends having to cart you home. For that I would have to say, 'No Muy Bueno!'
Like your daiquiris with some fruit? Strawberries are pretty standard; just muddle some with the recipe mentioned above and pour into a chilled glass garnished with a strawberry; switch out any number of fruits and do the same. I had a thought...how about we rename this event to National Daiquiri Month so we can feature all the possibilities, hmm? Today this one is mine; hope you enjoy one too and Cheers!