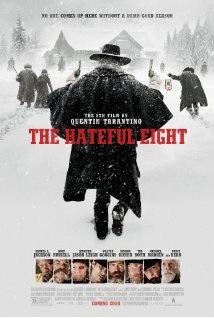 Director: Quentin Tarantino
Writer: Quentin Tarantino (Screenplay)
Starring: Jennifer Jason Leigh, Kurt Russell, Channing Tatum, Samuel L Jackson, Walton Goggins, Zoe Bell, Tim Roth, Bruce Dern, Michael Madsen, Demian Bichir, Dana Gourrier
Plot: In post-Civil War Wyoming, bounty hunters try to find shelter during a blizzard but get involved in a plot of betrayal and deception. Will they survive?
There may be spoilers the rest of the review
Verdict: Wonderful Western Thriller
Story: The Hateful Eight starts as bounty hunter Major Marquis Warren (Jackson) signals down a stage coach with fellow bounty hunter John 'The Hangman' Ruth (Russell) and his latest bounty Daisy (Leigh). The three continue the journey before meeting the new Sheriff Mannix (Goggins) of Red Rock where they are heading.
A blizzard is chasing them before they decide to stop for the night letting the storm blow over where they meet Oswaldo Mobray (Roth), General Sandy Smithers (Dern), Joe Gage (Madsen) and Bob (Bichir). When John suspects somebody in the room not being who they say they are we are left to watch as tensions rise and true colours coming out once and for all.
The Hateful Eight brings us back into the world of the mastermind director Quentin Tarantino who can make such a simple idea an absolute must watch. The story is pretty much just figuring out who is who along with his dialog which just seems to keep everything running smoothly from start to finish. The story is filled with twists and turns that all work to keep us guessing. While this is a brilliant film it does actually not capture the same level of intensity the last two outings from him have.
Actor Review
Jennifer Jason Leigh: Daisy is the lady who is wanted dead or alive and John Ruth is taking her to pay for her crimes, she talks to much and gets beaten. All she wants it to escape but her value is too high for Ruth to let go. Jennifer is great in this role opposite standing toe to toe with some of the best in the business.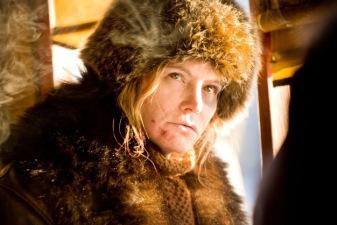 Kurt Russell: John Ruth has the nickname The Hangman as he always delivers his bounties alive so they can be hung. He is the first to suspect something going on in the cabin and tries to get to the bottom of it. He doesn't care what people think of him as he is one of the best bounty hunters around. Kurt does a great job in this role continuing to show he is getting back to his brilliant levels.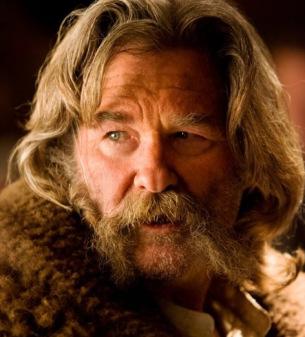 Samuel L Jackson: Major Marquis Warren is a civil war hero that has turned bounty hunter, he teams up with John to complete both their latest bounties, along with John they try to figure out what is going on in the cabin. Samuel gives us a performance you would expect to see in any Tarantino film.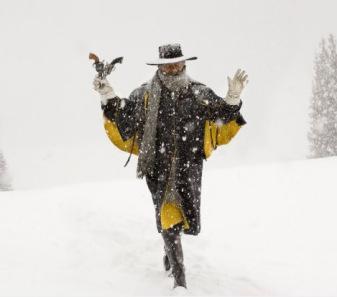 Bruce Dern: General Sandy Smithers is a well respect general who lead men in the civil war, he is in the cabin when John and co arrive but in a twist of events he was opposite Marquis in the civil war as the tension between the two has been risen from that moment onwards. Bruce gives us a great supporting performance throughout his time in this film.
Support Cast: The Hateful Eight has Walton Goggins, Zoe Bell, Tim Roth, Michael Madsen, Demian Bichir and Channing Tatum who all give brilliant performances with Tatum continuing to show he has to be taken seriously as a new serious actor.
Director Review: Quentin Tarantino – Quentin gives us a brilliant film but it doesn't quite reach the levels of the last two outings from the man.
Thriller: The Hateful Eight keeps you guessing to what will happen next from start to finish.
Western: The Hateful Eight brings us a true western for the characters to be involved in.
Music: The Hateful Eight uses brilliant music throughout which you would expect from Tarantino films.
Settings: The Hateful Eight uses the cabin for nearly the whole film where tension rise throughout.
Special Effects: The Hateful Eight uses the good special effects with the kills which you are used to in a Tarantino film.
Suggestion: The Hateful Eight is one to watch for all especially for all the Tarantino fans. (Watch)
Best Part: The whole first cabin scene.
Worst Part: The final act feels slightly rushed and certain things disappoint.
Action Scene Of The Film: Who poisoned who.
Believability: No
Chances of Tears: No
Chances of Sequel: No
Post Credits Scene: No
Awards: Nominated for 3 Golden Globes including Best Actress in Supporting Role, Best Screenplay and Original Score.
Oscar Chances: Could easily be nominated for a couple.
Budget: $60 Million
Runtime: 2 Hours 48 Minutes
Tagline: No one to trust. Everyone to hate.
Overall: Trademark Tarantino film that ticks all the boxes
Rating