If you are in any way a fan of J.K Rowling's Harry Potter books or enjoyed the films then the brand new exhibition dedicated to everything Potter is for you. The exhibition opened last year and seems to be growing in awareness by a simple case of chinese whispers. Although a royal visit this year from Prince Harry, Prince William, Kate and the then royal bump probably haven't been a hinderance in raising awareness of the exhibition. The whole experience was such a fantastic and entertaining day that I am sure those of you out there who aren't fans of Harry Potter would still have a wonderful day.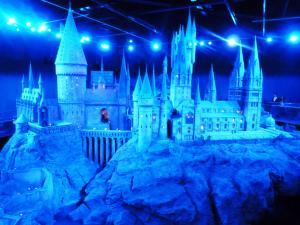 Hogwarts School of Witchcraft & Wizardry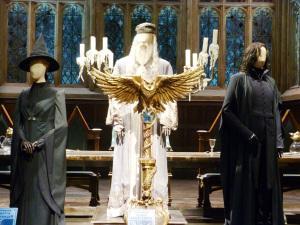 Costumes worn by Dumbledore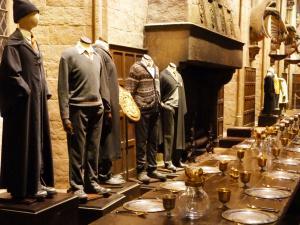 Costumes Griffindor at Hogwarts Main Hall
The Harry Potter exhibition is in Watford which is a pretty shabby area of Hertfordshire. I can't imagine there being any reason why you would want to visit Watford unless you were going to the exhibition, but there are some clean convenient hotels close by. It is also a convenient and easy place to go into London and enjoy the sights! And if you are going into London then visiting the Harry Potter monument at Kings Cross station is a must!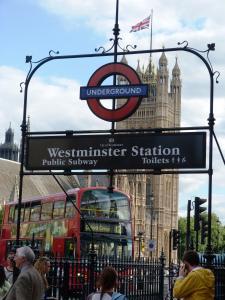 London
After the exhibition we stayed at my brother and his girlfriend's new place in Dursley, a small market town in Gloucestershire.  Conveniently for my Harry Potter themed holiday (yes, I often theme my holidays) Dursley is featured in Harry Potter. J.K Rowling was born in nearby Yate and apparently she called Harry's Aunt Petunia and Uncle Vernon Dursley after this town (recognise the name now?). Maybe she didn't like the town that my brother has recently moved to!