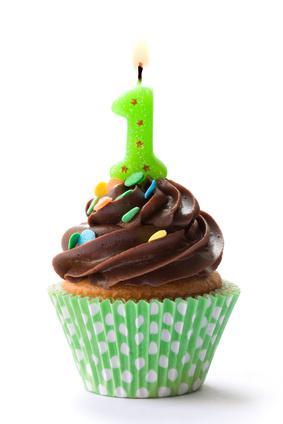 Today marks a big milestone for us. We just turned one year old.
First of all, thank you.
If we didn't have a wonderful core of fans like you, we would have quit doing this a long time ago. Thank you for emailing, submitting, commenting, tweeting, facebooking, subscribing via email or RSS, stumbling, +1ing and spreading the word in general. Thank you to those of you who bought a 10 Commandments poster to help fund our web hosting. This has been a fun process which we're looking forward to continuing for a long, long time.
Stats, Stats and More Stats

Here are some stats from Dec. 20, 2010 to Dec. 19, 2011.
109 Published Posts
Total Visits: 37,841
Unique Visitors: 27,032
Pageviews: 56,183
Pages Per Visit: 1.48
Average Time on Site: 1 minute 29 seconds
Most Popular Posts:
Reachemol – 13,140 pageviews
10 Commandments of Outdoor Advertising – 2,499 pageviews
Portland Timbers – 1,316 pageviews
Road Ninja – 1,209 pageviews
Apple Outdoor Advertising – 754 pageviews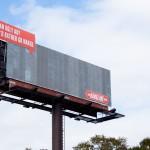 Highlights of the Year
Our favorite moments of the year were writing the 10 Commandments of Outdoor Advertising, printing a poster for said commandments, posting our very own billboard and submitting that to the OBIE's.
Help Us Make Year 2 Even Better
We have a site redesign planned for the immediate future. This will help us look a little prettier and be better organized rather than one long homepage. Writing more editorial posts similar to the 10 Commandments of Outdoor Advertising is our second big goal. Beyond that, we need your help to improve.
Submit Your Outdoor Creative
Submissions take a huge load off of us having to scour the internet for content. Send us any work you've done that you're proud of or just has a good story behind it (like the Sunglass Warehouse Before/After). Visit the submit page for details.
Guest Posts
We'd love to get more people involved in writing content. You write something cool. We post it. You get credit, a little bio and a link back to your company or blog. It's self-promotion, people. Who doesn't want that? Here are a few topics to get your brain working:
The Good and Bad of Digital Billboards (this could be interesting if we had two different opinions on the topic)
A Layman's Guide to Eyes On
Outdoor for Small Businesses
How to Get a Client to Understand that Less is More
Comments
For our loyal readers, we'd like to urge you to keep the discussion going. Commenting on posts breathes life into this blog. So if you have an opinion or constructive criticism on a piece of creative or editorial, leave a comment on the post page.
Spread the Word
Nothing helps our site grow more than you lovely people tweeting, facebooking, stumbling, digging and +1ing our content. We have quite a few loyal word-spreaders. So keep it up.
Give Us Feedback
All of these things are what we think you want, but maybe we're wrong. Drop us a line at [email protected] with suggestions.
We can't say this enough. Thank you for making our first year spectacular.