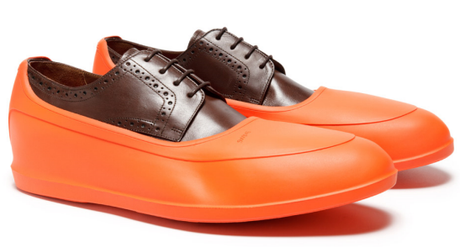 Overshoes, or modern day galoshes a type of rubber shoes or boots that are slipped over regular shoes in order to keep these from getting wet or muddy in bad environments or bad weather conditions. In the USA, galoshes can be used interchangeably with boots, especially with a rubberized boot, while in the UK, a galosh is an overshoe made of a weatherproof material that protects a more vulnerable shoe underneath and keeps the wearer's foot warm and dry.
Overshoes are really useful and practical items, which everyone should use. They are not only useful, but they can be very stylish as well.
Take a look at the things you should know and consider when buying a pair of overshoes:
Material
As the definition goes, overshoes should always be made of rubber. The best option is of course natural rubber. This is made from rubber trees, which grow deep in the hot forests of Southeast Asia, Africa and South America, a region also called in the industry the world's 'Rubber Belt.' When these trees, which are grown on rubber plantations, mature, an incision is created in the trunk of the tree in order to collect the latex sap and let the tree live on.
Some overshoes are made from synthetic rubber, which is made in factories from petroleum.
Natural rubber has a better grip and lasts longer, but in many cases, synthetic rubber does a good job as well. Of course, the design of the overshoe will also determine whether it has a good grip and stability. Which brings us to our next point…
Sole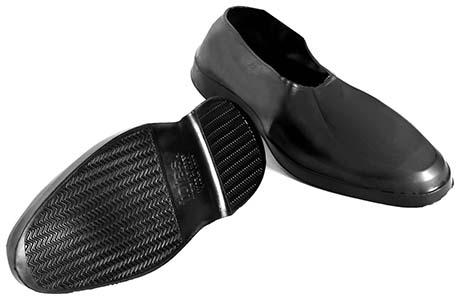 The sole of an overshoe is very important. You should always check that the sole is a non-slip sole which gives the overshoe increased stability. If you wear a pair of overshoes with a matte sole, you might find yourself slipping really bad in conditions of rain, snow or mud.
Size
Many overshoes are designed to stretch to fit over any dress shoe style. However, you should always check with the manufacturer and make sure that's the case – you don't want to purchase a useless item.
Price
The price of a pair of overshoes can vary tremendously, from around $12 to $60 or more. As with any clothes and accessories, you should be able to justify the price: if something is extremely cheap, it is very likely that it will break within the first couple of wears; if something is too expensive, you should wonder whether it really has properties that support the asking price.
Style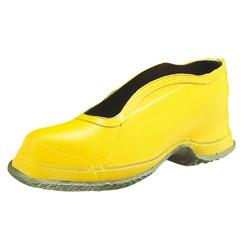 Last, but certainly not least, the style of the overshoe is very important. Overshoes come in many shapes and colors and the best way to go is to simply incorporate your overshoes in your overall look. Dark, simple overshoes go best with dressier outfits, such as a suit and tie  combination, while more colorful, bright, even neon overshoes are more appropriate for casual, fun outfits. Note that overshoes can be worn anywhere: from work to a concert in the park, so the style of the overshoe should always match the context.
If you need to transition from one setting to another, a simple, neutral pair (think black, dark gray, dark blue, etc.) pair should do the job.
As an additional note, you should always remember that a good overshoe slips on and off easily and is designed in such a way that it fits your shoe without constraining it and without leaving any room for water or dirt to enter.
If you decide to get one or more pairs of overshoes, it is very important to be sure that you purchase a quality pair, as in the end, you are not only investing in your style, but also in your health and wellbeing. Overshoes keep your shoes clean and safe and your feet dry and warm, which is why investing in a good pair is sartorially crucial.
Fraquoh and Franchomme
P.S. We want to hear from you! Do you wear overshoes? What are your requirements when you are purchasing a new pair? What color overshoes do you wear? Share your feedback, questions or thoughts in the comments below! For more articles on style, fashion tips and cultural insights, you can subscribe to Attire Club via e-mail or follow us on Facebook, Twitter or Instagram!