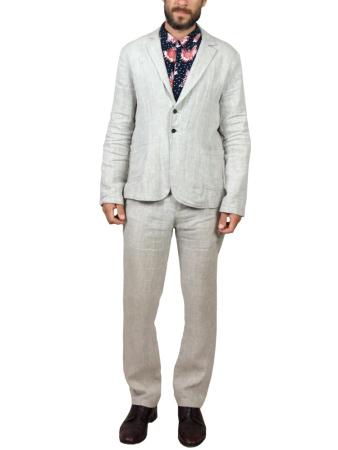 A linen suit by Jack Dandy
A casual suit is a great attire to wear if you want to be elegant in a casual environment, but don't want to look like you are trying too hard or as if you just came back from a meeting.
Casual suits are just perfect for a casual business environment or even for everyday activities. There are many places where you can get casual suits, both on and offline. For example, Jack Dandy is a brand that focuses on offering their customers great suits but you can also buy separate pieces as well as accessories to compliment these. Their pieces are well-tailored and highly versatile. It is always important to be able to mix the pieces you own into separate outfits. Another reason why we like Jack Dandy is because they are open to fulfilling special requests such as making the sleeves of your desired piece longer or hems shorter. They offer both complete casual suits as well as individual pieces, therefore allowing you to choose whether you want to buy a complete look or to make your own!
A casual suit has all the characteristics of a classic suit, but it is usually made from a more casual fabric, such as linen and can be composed of different pieces. Don't shy away from wearing a pant that does not match your jacket, remember, things don't have to match, they have to go together.
Let's take a look at some of the most important things you need to know when wearing a casual suit. Of course, these tips are not unbreakable rules, we always encourage everyone to develop their own style, but rather guidelines that can help you make wiser sartorial decisions.
Fit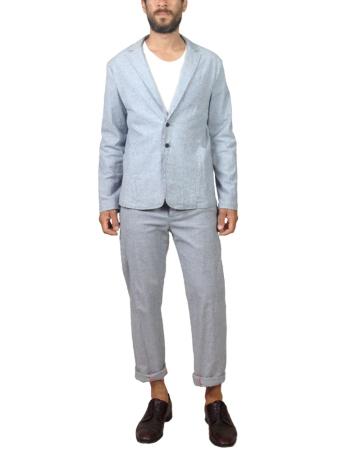 Always make sure that your suit is not too long, otherwise you might look disproportionate!
The number one thing when it comes to any kind of clothing is fit. If a suit fits you well, as well as the shirt you are wearing underneath, you are already half way there! Fit is the key to a good-looking suit.
Whatever you wear, make sure that your clothes are always in your exact size! Wearing pieces that are not in your size will never make you look great. If you are a small guy and wear a suit that is one or two sizes bigger, you will look even smaller than you actually are as it will appear as if you are drowning in it. If you are a rather big guy and wear a suit that is too big, it will simply make you look bigger, because all the extra fabric will add bulk to your look. On the other hand, wearing a suit that is too small will make one look as if the piece is strangling them and, again, big men will look bigger than they are, as it will appear as if they are going to pop out from their clothes. Therefore, always wear suits that fit your body and size.
For a finer check, remember to verify whether the shoulder lines match your actual shoulders and whether the jacket is doesn't go lower than your tush.
When you are wearing a suit, the cuffs of your shirt sleeves should be exposed only about 1/2 inch / 1,30 cm. For a more balanced look, match the visible cuff to the amount of visible collar from the back of your neck. It is essential to make sure that the collar of your shirt touches the collar of your jacket and that there is no room between them. Otherwise, you risk looking misbalanced.
Another rule is that your lapel should have the same width as your tie. If you are wearing extra-large lapels, they should have the same size as your shirt's collar.
When it comes to pants, they should always begin at your waist and never at your hips. Moreover, if your pants feature pleats, you should not opt for a pair that has more than one.
Color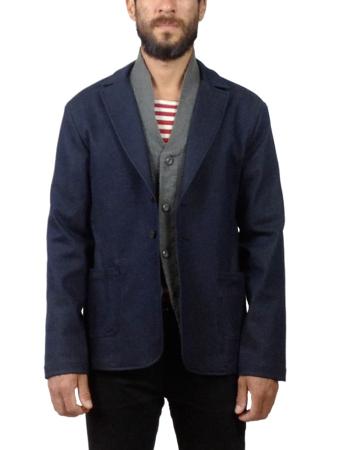 Knowing how to
match colors
and
how to pick the right colors for your skin tone
can seem hard, but once you learn how to master it, you are going to improve your outfits by a lot. Casual suits can be both neutral (in fashion, neutral colors are the colors that can be matched to absolutely any other color. These are gray, black, white, ivory, tan, khaki, beige, dark blue, etc.) or they can be highly saturated. Whatever your choice may be, remember that you can wear your suit with colorful shoes, a colorful shirt, colorful accessories or all at of these at the same time.
Remember that today things don't need to match, this is an outdated rule. Therefore, for a fun, casual look, your pieces don't need to match. Many men believe that being color-coordinated means that the pieces you wear should all be from the same family. Another outdated rule is that your tie should always be darker than your shirt. These are rules that don't apply to the modern man anymore.
You should always wear both colors and neutrals to have a balanced look that is pleasing to the eye.
Mixing neutrals can be a good choice if the shades of the colors are deep, but otherwise, wearing brown with gray or a similar combination is simply boring.
The only two things that should be in the same color are your belt and your shoes. This is a rule that applies mostly to dress suits, but which you can follow when wearing a casual suit as well.
One more thing you need to know about color is that mixing pieces of different colors can make you look shorter, while wearing the same color from head to toe will make you look taller. However, these rules apply only if the fit of the garment is perfect.
Accessories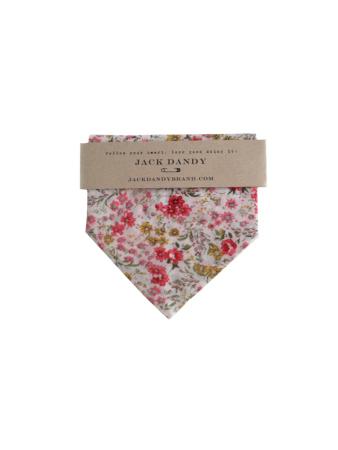 A casual suit can be easily worn not only with colorful accessories. A nice pocket square or an interesting tie will add a lot of visual interest to your outfit and will make you stand out even if you are wearing a casual outfit. Many people believe that casual means ordinary, but this is really not the case.
You can play a lot with a casual outfit, by wearing a tie and pocket square, by adding a tie bar to your tie or by wearing a bracelet. If you want to wear a pocket square and a tie, remember that it is recommended that they don't match both in terms of color and of fabric. Therefore, as an example, you can wear a red cotton tie with a printed silk pocket square.
Always keep in mind that a suit that is too accessorized looks more like a Christmas trees than like a put together outfit. Try not to wear more than three accessories at one time.
Etiquette
Remember that when you are wearing a jacket that features two or more buttons, you should always leave the lower button unfastened. This rule applies to both single and double-breasted jackets. One button should always be left unfastened, regardless of the type of suit you are wearing.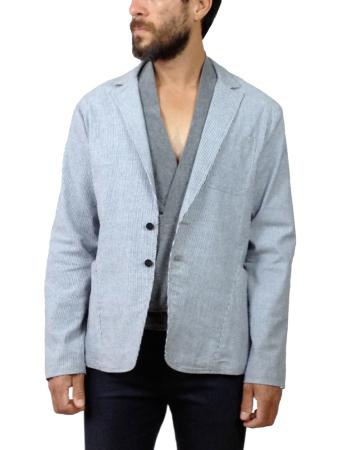 Also, another etiquette rule is that you need to unfasten your suit when you are sitting down and button it up again when you are standing up.
Remember that the main thing that will make you look great is your attitude! Wearing a suit with posture and attitude will make you not only look great but it will also make you feel amazing!
Fraquoh and Franchomme
Further reading: 12 Suit Rules
P.S. Do you like wearing casual suits? When and how do you wear them? Share your thoughts in the comments below! For more articles on style, fashion tips and cultural insights, you can subscribe to Attire Club via e-mail or follow us on Facebook or Twitter!
Share on Tumblr
0