Another murder. Another mystery.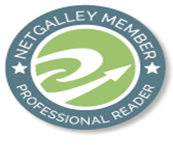 The brand new thriller from the No. 1 Sunday Times bestselling author of The Hunting Party.
On a remote island, guests gather for the wedding of the year - the marriage of Jules Keegan and Will Slater.
Old friends.
Past grudges.

Happy families.
Hidden jealousies.

Thirteen guests.
The wedding cake has barely been cut when one of the guests is found dead. And as a storm unleashes its fury on the island, everyone is trapped.
All have a secret. All have a motive.
One guest won't leave this wedding alive . . .
***
[The lights go out]
***
(@HarperCollinsUK, 30 January 2020, 400 pages, ebook, #ARC from @HarperCollinsUK via # NetGalley and voluntarily reviewed)
***
***
I was very impressed by the author's debut, The Hunting Party so my expectations for this book were high. I'm happy to say this book exceeded my expectations. I couldn't put The Guest List down when I started to read it. I found it engrossing and absorbing. The setting is fantastic, atmospheric, dark and creepy as hell. Bring on the shivers! This book is a dark evil twin of an Agatha Christine murder mystery. The characters are great as well, well rounded and very real. This is the kind of book I love full of twists, turns and misdirection until I was very confused and everybody was a suspect! I found this riveting.