This year, the Great Yorkshire Show took place from 8 to 10 July and it kicked off in its usual world class style.  2014 marked its 156th year and the record for the most visitors was set back in 2006 when 135,111 people attended.  This year, just over 130 thousand attended and Prestige Flowers had its eye on the action that shortly followed the start of the Tour de France.
On the first day of the show, the Countess of Wessex visited the show and, the following day, it was the Princess Royal who attended.  This year was a first all female sheep shearing contest and, with 12,843 entries, it surpassed the previous record number of competitors.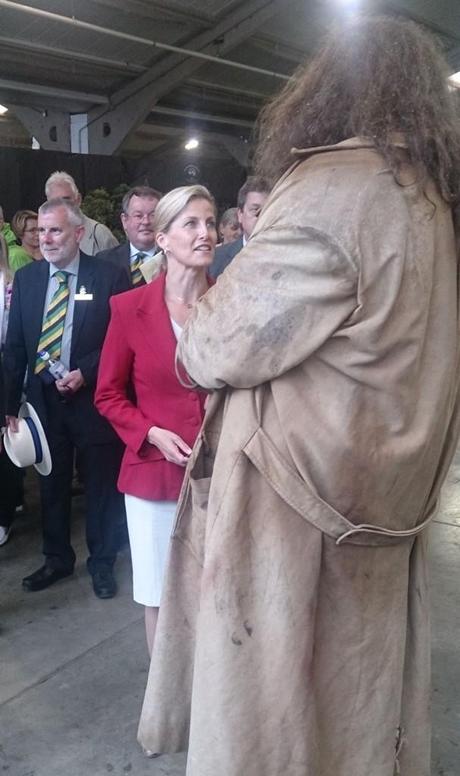 Although the number of visitors was down from last year, the honorary show director Bill Cowling (also Deputy Lieutenant of North Yorkshire) was pleased that the area played host to two fabulous events within just one week and that the show was successful in attracting 2 royal visitors.  He also mentioned that they were gearing up for the autumn show Countryside Live in October.
Some notable awards for the 2014 Great Yorkshire Show were presented as follows:
The Supreme Beef Championship went to Brockhurst Bolshoi (an 8 year old Limousin cow) from Doug Mash of Chesham.
The Supreme Dairy silveryware was presented to a Holstein, Meiklefirth Plaid Lutske, from David Yates of Kircudbrightshire.
Steve Loveless of Bridport, Dorset won the BPA Pig of the Year with a Duroc pig, Portbury Turnatofe.
Steve Pullan of Knaresborough won the coveted  Cuddy Supreme Championship with his 7 year old Cleveland Bay mare, Knaresborough Moon Dust.
After three days of exciting show jumping, Pebbles 1V took Robert Bevis of Wrexham to the top and they claimed the Ripon Select Foods Cock o'the North trophy with a superb clear round.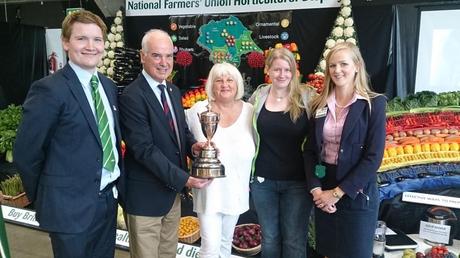 Not forgetting the Garden Section, the Doncaster Cup was awarded to National Farmers Union for their fine display of fruit, vegetables, Yorkshire flowers and a map to help visitors learn more about all the different produce regions.  Maureen, who as part of the winning NFU team, has also undertaken to design the fine corsages available from Prestige Flowers!  When you order a corsage from us, you can be sure that it will be perfectly put together by an award winning professional.