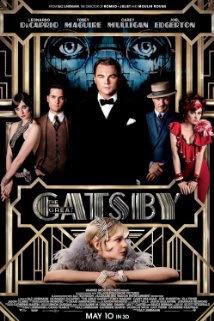 Director: Baz Luhrmann
Writer: Baz Luhrmann, Craig Pearce (Screenplay) F Scott Fitzgerald (Novel)
Starring: Leonardo DiCaprio, Joel Edgerton, Isla Fisher, Tobey Maguire, Carey Mulligan, Jason Clarke, Adelaide Clemens
Plot: A Midwestern war veteran finds himself drawn to the past and lifestyle of his millionaire neighbor.
There may be spoilers the rest of the review
Verdict: Like A Rollercoaster, High Points & Low Points
Story: The Great Gatsby starts with narration from an elder character looking back upon his own life. Nick Carraway (Maguire) is the man looking back at his life and how Gatsby (DiCaprio) was the only person he respected back in his previous life because he is now in a sanatorium. Returning to 1922 we learn the Nick moved to the bid city where he lived in a small gardener cottage trying to make a big name for himself. Nick moved in between all the wealthiest people including his neighbor Gatsby.
Nick gets his first chance to meet the neighbours because of his cousin Daisy (Mulligan) who just so happens to marry Millionaire Tom Buchanan (Edgerton). The perfect looking marriage isn't running as smoothly as it appears on paper but everyone at the small dinner party wanted to know about Mr Gatsby. Nick has to go along with Tom's indiscretions where he just gets to party with other group of wild people including Myrtle Wilson (Fisher). Nick's life changes when he gets an invitation to a Gatsby party which no one gets as they just turn up for the party where he learns that Gatsby never actually gets seen.
Gatsby changes Nick's view of the city because he notices he knows absolutely nothing about this man of mystery and when he finally hears the story of Gatsby Nick has to decide what to believe now. Nick has been put into a position where he has to invite Daisy to one of the parties where Gatsby can finally meet his one true love again even if it is only a passing meeting. Everything starts getting out of hand over time when we see Nick stuck in the middle of two different love stories.
The Great Gatsby has certain parts that really appealed to me, I enjoyed the mystery about Gatsby but that got blown by giving us the truth too early. I liked the love story and how it played out. I do have questions about Nick, which either I missed, didn't understand or didn't get explained. Why was he with the Doctor? Did he just make up the story? How much time passed between the events and him telling the story? These big plot holes left me feeling rather flat after watching this. I also feel certain parts went on too long and in the end the whole thing felt rather overcomplicated high society propaganda. (5/10)
Actor Review
Leonardo DiCaprio: Jay Gatsby is a mysterious man who hosts wild parties while keeping himself to himself. Gatsby is popular with all the right people in the town but the one thing he really wants he is struggling to get and he sees Nick as his way to meet back up with his former love Daisy. Leonardo does what he always does a shines with his performance here. (9/10)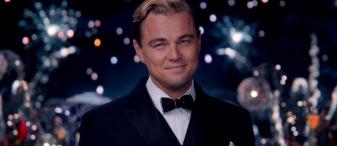 Carey Mulligan: Daisy Buchanan is the cousin to Nick who isn't in the most successful marriage but it is hard for her to walk away from it. Daisy is also the long lost love of Gatsby and the events in the story give them a chance to rekindle their previous romance. Carey gives a good performance but I did find the character very confusing with her actions. (7/10)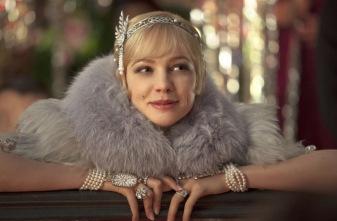 Tobey Maguire: Nick Carraway is our narrator who is recounting his story about meeting Mr Gatsby. Nick is almost the pawn used to bring a former couple together in a high society situation. Tobey gives a solid performance but seems to have a permanent look of confusion on his face. (5/10)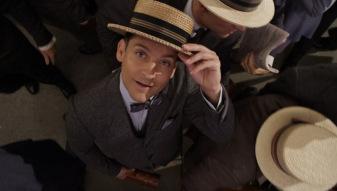 Joel Edgerton: Tom Buchanan is Daisy husband who is happily cheating on her with a mistress in the city, where he goes for wild parties. Joel gives a solid performance but does seem to look out of place with the role he was playing. (5/10)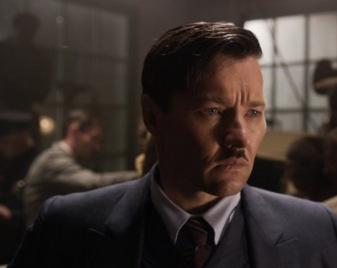 Support Cast: The Great Gatsby has a massive supporting cast each one seems to be involved in Gatsby's life in some way or another. They all help build the mystery about him.
Director Review: Baz Luhrmann – Baz does a solid job making this look like a beautiful film but in the end the story gets dragged along too long and ends up feeling unfinished. (4/10)
Romance: The Great Gatsby does manage to give us a wonderful sounding love story which really does make everything work. (9/10)
Settings: The Great Gatsby creates beautiful authentic settings for the time that all help us feel like we are part of the 1920. (9/10)
Suggestion: The Great Gatsby has to go down as a film to try, I personally found it hard work but other people may enjoy this one. (Try It)
Best Part: The Love story angle is very good.
Worst Part: Too many plot holes.
Believability: No (0/10)
Chances of Tears: No (0/10)
Chances of Sequel: No
Post Credits Scene: No
Oscar Chances: Won two Oscars
Box Office: $351 Million
Budget: $105 Million
Runtime: 2 Hours 23 Minutes
Tagline: there was an immediately perceptible vitality about her as if the nerves of her body were continually smouldering.
Trivia: Leonardo DiCaprio wanted to play Jay Gatsby because he was drawn to "the idea of a man who came from absolutely nothing, who created himself solely from his own imagination. Gatsby's one of those iconic characters because he can be interpreted in so many ways: a hopeless romantic, a completely obsessed wacko or a dangerous gangster, clinging to wealth."
Overall: I personally feel this film is not as enjoyable as it should be and ends up trying to pull to many different strings to make the film really work.
Rating