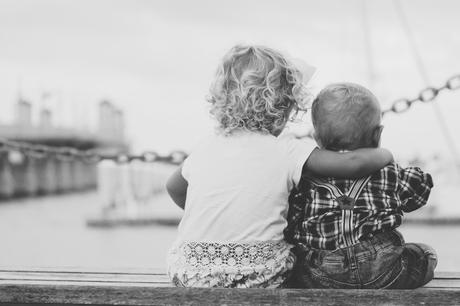 Animal loving Brits are more loyal to their DOG than their favourite football team, according to new research.
Despite being a nation obsessed with flying the flag for their sporting side, the beloved family pet is deemed far more important than any football team.
Even the CAT takes pride of place in the family home, with adults more likely to remain loyal to their feline friend than their hairdresser or their car.
Indeed, the Royal family, charitable causes and favourite celebrities can't compete with the domestic pets.
However, it is family people feel most loyal to, while mum tops the poll as the as the person British adults remain most loyal to, closely followed by their best friend, and dad.
Matt Walburn, Superdrug Customer & Marketing Director, which conducted the study of 2,000 adults to celebrate the fifth birthday of the Superdrug Health and BeautyCard said: "During the five years we've operated our loyalty scheme things have definitely changed on the British high street and in the average home.
"Seven out of ten of those questioned said they were more price conscious and aware of deals than they were five years ago.
"We've now got over eleven million members signed up for special member benefits such as free online delivery, and yes that even includes the hundreds of pet wellbeing products we now sell online.
"To show we are as loyal to our customers as they are to us and to celebrate our birthday we've got 5,000 special offers just for our card members in store for the next few weeks."
The study shows the average British adult is incredibly loyal to where they shop, the brands they use, and the products they buy.
As such, folk tend to stick to the same type of tea or coffee, watch the same TV programmes and eat from the same takeaway all the time.
When it comes to health and beauty, most Brits wear the same deodorant day in and day out, buy the same skin care products, slap on their preferred brand of make-up and go to the same hairdresser.
Food loyalty means people will stick to the same brand of ketchup, and spread the same margarine on their favourite bread each day.
Brits are also incredibly loyal to their home town and heritage, as well as their National sporting teams.
The pub, the mobile phone provider, bands which have been loved since childhood and work colleagues also feature on the list of things we are most loyal to.
The study shows more than six in 10 people believe they are particularly loyal people.
As such, over a third will only buy their health and beauty products from one shop, never deviating to anywhere else.
A further four in 10 buys exactly the same brands of make up every time they stock up, while half of those polled always go to the same supermarket.
In addition, 70 per cent of people rarely deviate from their favourite brands of food and drink.
When it comes to being influenced by others, partners are the ones most people will turn to - above mum, dad or best friends.
Indeed, partners are most likely to have a say in who should be trusted and where is best to shop.
He or she will also get a say in which brands are purchased, what music is listened to, what television is watched and even what car to buy.
Matt Walburn continues: "The study shows that the average Brit has three loyalty cards in their wallets and eight of ten (78 per cent) admitted to not knowing how many points they currently had ready to spend.
"In our birthday month we'd advise everyone to check their points balance and treat themselves by spending their points."
TOP 50 'LOYALTIES':
Family
My mum
My best friend
My dad
My dog
My football team
My cat
Home town
Tea / coffee brand
TV programmes
My hairdresser
Supermarket
City of birth / heritage
Doctor
Mobile phone provider
Deodorant
National team
Local takeaway
Cereals
My religion
Mobile phone brand
Bands I've loved since childhood
Ketchup
The bet
Brand of butter / spread
Charitable causes
The Royal Family
Skincare products
My favourite pub
Washing powder
Car brand
Particular loyalty card
Favourite singer
Work colleague
Jeans
Hair products
Local independent shops
Make up
Place of work
My boss
Shampoo
Soap opera
Bread brand
The corner / local shop
Opticians
Technology types
Brand of underwear
Coffee shop
Rugby team
Petrol station