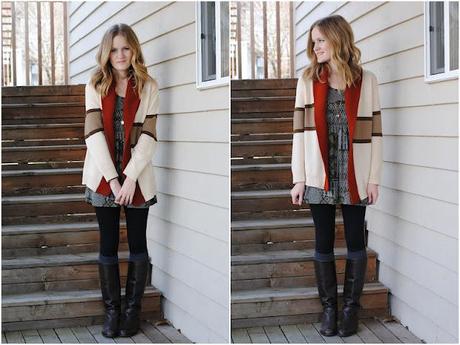 When in doubt (or when cold, or both), throw on a grandpa sweater and rock it with pride.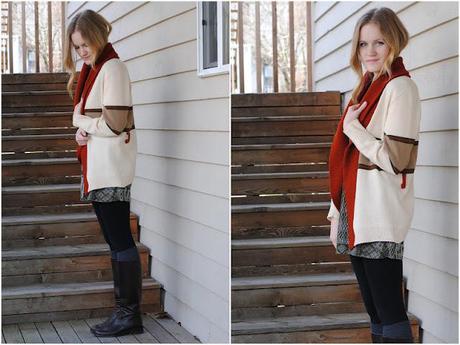 Anyone can wear a grandma sweater, but it's the grandPA cardigans that really keep you warm. They are especially nice when they cost $2.00 and have perhaps the tackiest color palette I've ever worn. Somehow I adore this piece despite it's flaws--and that, my friends, is unconditional love. 
Do you have any pieces that you love despite your better judgement? Link it up and show it off!
sweater & boots: thrifted, dress: Forever 21, leggings & socks: Target
ps: this is the last day to enter my garden and sea giveaway! You have a really good chance of winning, so don't hesitate to enter to win some gorgeous winter/spring accessories.