While the Wright Brothers clearly own the title for successfully completing the first controlled flight, there are quite a few other pioneers in the aviation space that arguably deserve as much, if not more recognition, for their efforts in making flight a human possibility. Glenn H. Curtiss is one of those men, and a trip to the Curtiss Museum in Hammondsport, NY is all it takes to see why he was one of the most influential men in aviation.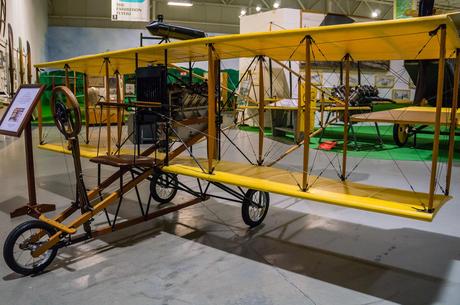 Located off of Keuka Lake in the Finger Lakes region of Upstate, NY is the tiny town of Hammondsport, NY which is the birthplace of aviation legend Glenn H. Curtiss. Known as the Father of Naval Aviation (amongst other things) Curtiss was actually a pioneer in quite a few fields before he, or his aircraft, took off. A trip to the Curtiss Museum takes you through the inspirational and awe inspiring life of Glenn Curtiss.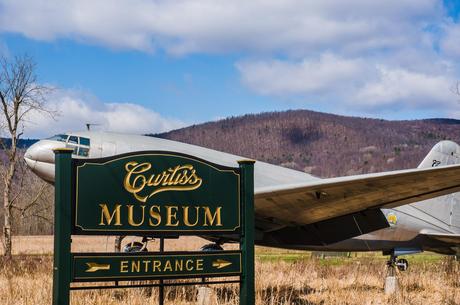 Before Curtiss ever became involved in aviation he was almost obsessively involved in something near and dear to my heart; going fast.

You see Mr. Curtiss's original passion in life was the sport of cycling and he started his first company manufacturing first bicycles and then, almost inevitably, motorcycles. As a matter of fact, at one point Curtiss actually owned the
motorcycle land speed record
, and title of "Fastest Man on Earth"  for clocking in a speed of 136.3 MPH in Ormond Beach, FL. While that may seem like a pretty low speed by today's standards, Curtiss accomplished that in 1907 on a custom built motorcycle powered by one of his V8 engines.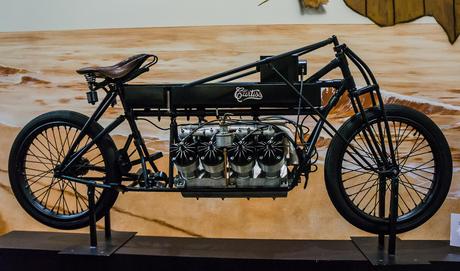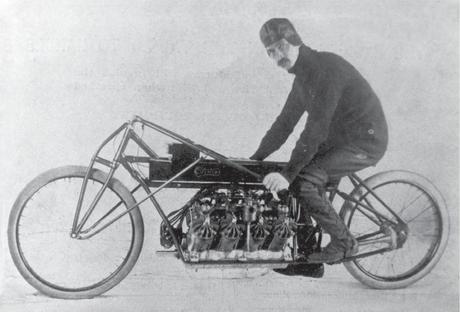 photo source wikipedia
Being an enthusiast, Curtiss was also known to own bikes from other manufacturers like this beautiful Indian motorcycle on display at the Curtiss Museum.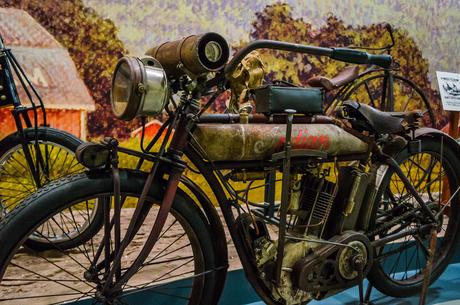 Around the same time that Curtiss was developing engines for his motorcycles and going faster more efficiently, there were others experimenting with the idea of flight. One of those individuals, ballooning pioneer Thomas Scott Baldwin, first introduced Curtiss to Aviation when he ordered a motorcycle engine to power the first successful American dirigible.  It was shortly after this occurrence that Curtiss began his Aviation career in earnest when he joined the Aerial Experiment Association. It was while working with them that Curtiss went on to develop a slew of innovations that led to modern aircraft control systems, along with developments combining boats and planes that ultimately led to sea planes and naval aviation. The Curtiss Museum has quite a few of these historic aircrafts (and some replicas)  on display.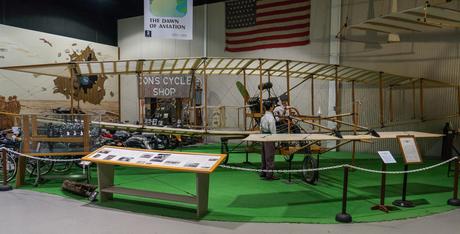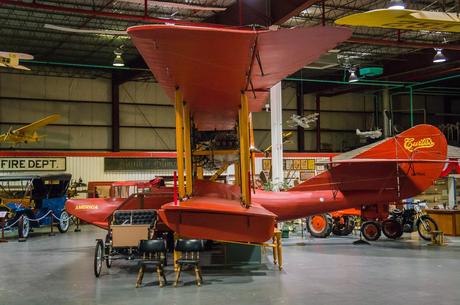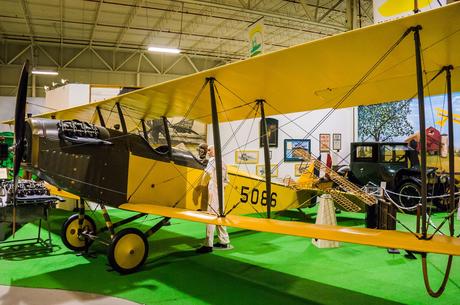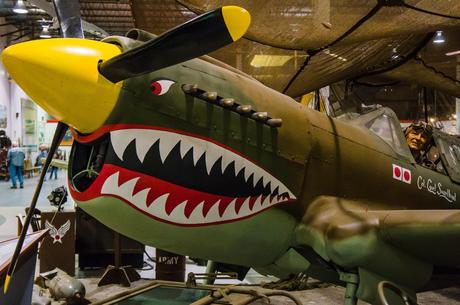 Like many entrepreneurial men of his day, Curtiss's passions went beyond the fields of his industry. After pretty much retiring from Aviation in the 1920′s Curtiss went on to become a real estate and land developer. Once again his work was near and dear to my heart, as he and his group of investors were some of the developers of the early South Florida cities of Hialeah, Miami Lakes, and Opa-Locka. His contributions to the area were so prolific that he was even given an honorary degree by the then very young University of Miami. Sadly Curtiss's life was cut short at the age of 52 while undergoing medical treatment for appendicitis. One could only imagine how much more incredible his life and impact would have been had he lived a full life.
One of the things that I found most interesting about the Curtiss Museum is the fact that while it is dedicated and primarily focused on the life of Glenn Curtiss, it's also dedicated to restoring and preserving artifacts from the whole Hammondsport, NY area. Because of this, there is a  fine collection of early boats and cars on display as well.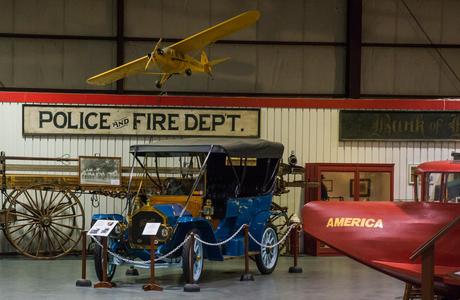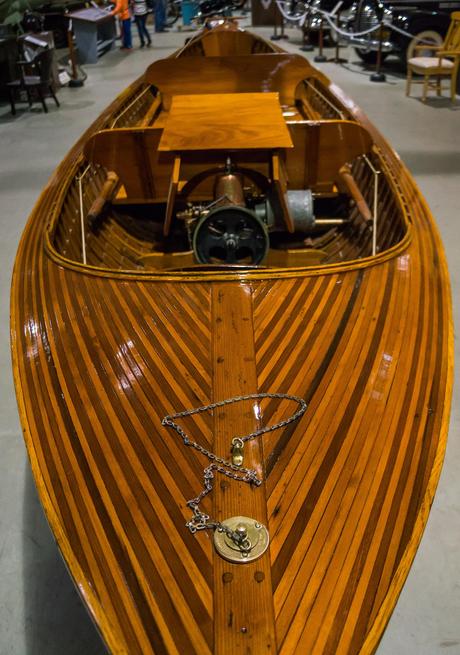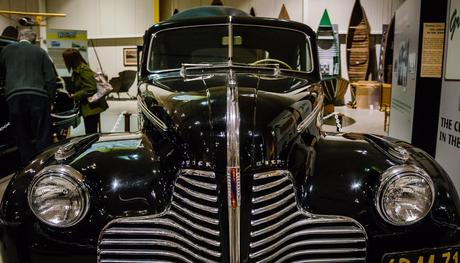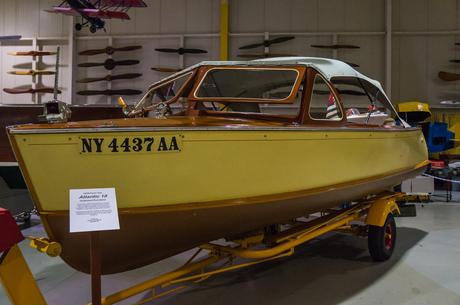 In addition to displaying bits of history, the Curtiss Museum also has an in-house restoration shop staffed by volunteers who have a passion for the history of the area. There are many other artifacts on display, that show what life was like in the Hammondsport area, including its rich history of wine making.