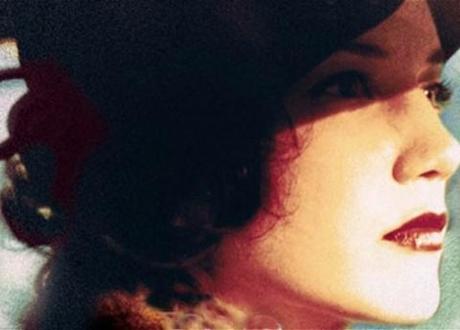 Detail from the cover of The Girl Who Fell From The Sky by Simon Mawer
The background
Simon Mawer was shortlisted for the Man Booker Prize in 2009 for his novel, The Glass Room, about a modernist house in what is now the Czech Republic. His new book, his eighth, The Girl Who Fell From the Sky, is set in the Second World War and concerns Marian Sutro, a WAAF who is recruited because of her bilingualism into the secret service and parachuted into occupied France as part of the Special Operations Executive ; there she has to organize pickups and agent drop offs, as well as being part of a larger plan to do with an old flame – and potential nuclear weapons. Critics are largely impressed, but wonder whether this is a response to commercial pressure from Mawer's publisher.
"What indeed is her identity? Her brother calls her 'Squirrel'; for the resistance she is Alice, then Anne-Marie, then ­Laurence. In each role she finds fresh resources, yet is buffeted by unruly emotions," said David Grylls in The Sunday Times.
Based on real life
Mawer's new novel "treads the Faulks/Boyd route" said Catherine Taylor in The Sunday Telegraph. He "pays tribute" to the "real-life female SOEs" and creates a "persuasive, exhilarating thriller." The book is dedicated to a real-life spy, Colette, though "Marian's glamour and beauty recall the tragic Violette Szabo." The plotline to do with her past love is "the least credible part of the story", because "sentiment threatens to deflect from the emotional truth" of the book.
Compelling, but unsatisfying?
Sutro "changes her name as often as the weather," said Philip Womack in The Daily Telegraph. After plunging into France, she lives "a strange half-life, in the shadows, as thin and insubstantial as the hungry ghosts of Hades." Mawer's writing is "smoothly sophisticated," and he provides "some compelling insights." His imagery hints "at uncontrol, but the plot is carefully wrought." The "book is slick and thrilling and grown up," and, though it's "ephemeral and marginally unsatisfying," as a whole is "an absorbing novel full of treachery, twilight and terror."
Deadly surprises
This book is much "less ambitious" than his last, said Lucasta Miller in The Guardian. "The twists and turns" of the narrative "throw up some deadly surprises. "Mawer is good on the deatil." The novel is "professionally crafted and engaging … made plausible by the author's attention to historical detail." It doesn't, however, "aspire beyond itself." It's almost as if Mawer has been asked "by his publisher to write for a more commercial audience." Don't expect this book "to haunt your imagination."
Beautifully done – but too many genitals
Simon Mawer used to be what publishing calls a "mid-list author", said Rachel Cooke in The Observer – "well-regarded" but not big-selling. The Glass Room was "a superlative piece of art." Sure, this book might be "less capacious, less thoughtful" than its predecessor – "But who cares, really? It is so beautifully done." Cooke had a caveat, though: she "disliked Mawer's interest (it verges on a fixation) in Marian's genitals." She shouldn't have been so beautiful, either. But the story-telling is faultless, and there's also "hope, which runs through this novel like a cold, fast-flowing river."
More coming of age than thriller
Mawer "subverts the traditional divide between literature and science", said David Grylls in The Sunday Times, seeing "both as creative", as well as flouting the barrier between "literary and popular fiction." This novel reprises the theme of his first, Chimera, which also told the story of an SOE agent parachuted into the war. The more "original" bits are the "sections that explore Marian's position as a spy." The book is "more effective as a coming-of-age story than a thriller." And whilst Mawer "can certainly do suspense," unfortunately "the plot is less compelling than the heroine's psychology." Mawer is saved by his "vivid phrasing."