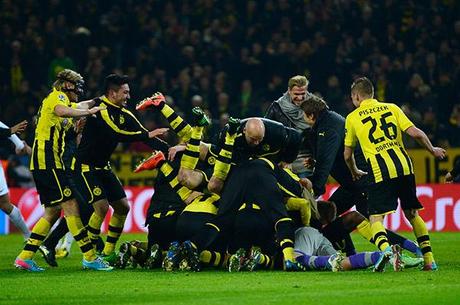 It's a fun with audio edition of the Ginge Show as Ginge has dug up some quality clips from Borussia Dortmund's radio broadcast of their Champions League wins over Malaga and Real Madrid. Lots of yelling in German and plenty of TOOOOOORS!! Ginge also reads his first rant e-mail from a listener and talks a little about Sunil Gulati.
There are dirty words. you've been warned.
Ginge Show Rant Line: 713-36GINGE
Check out the website for the show, admittedly it's nothing to exciting for web traffic is very important as Ginge attempts to sell ads for as many gambling sites as possible. You can also follow the show on Twitter, along with Ginge himself on Twitter.