Ruth has returned to Edinburgh after many years of exile, left rootless by the end of her marriage, career and now the death of her father, from whom she had long been estranged. She is faced with the daunting task of clearing his house, believing he had removed all traces of her mother. Yet hidden away in a barely used top-floor room, she finds he had secretly kept a cupboard full of her possessions. Sifting through the ancient papers, Ruth discovers the diary and letters written by her ancestor from the eighteenth century, Thomas Erskine.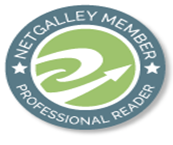 As the youngest son of a noble family now living in genteel poverty, Thomas always knew he would have tomake his own way in the world. Unable to follow his brothers to university, instead he joins first the navy and then the army, rising through the ranks,travelling the world. When he is finally able to study law, his extraordinary experiences and abilities propel him to the very top and he becomes Lord Chancellor. Yet he has made a powerful enemy on his voyages, who will hound himand his family to the death - and beyond.
Ruth becomes ever more aware of Thomas as she is gripped by his story, and slowly senses that not only is his presence with her, but so is his enemy's. Ruth will have to draw uponnew friends and old in what becomes a battle for her very survival - and discover an inner power beyond anything she has imagined.
***
[Scampering down the steep, echoing spiral stair,the small boy dragged open the heavy door and peered out into the close]
(HarperCollins,23 August 2018, first published June 2018, ebook, 592 pages, copy from thepublisher via NetGalley and voluntarily reviewed)
***
***
This is my first time reading the author. I havesome of her books, unread in my collection. Despite the premise and the author'sstellar reputation, this didn't quite live up to my expectations. The book tookages to read, much longer than a book this length usually takes. I struggled toget into it and almost gave up a few times. For some reason, I just couldn'tengage with the story. I felt the book was too long and my attention drifted attimes when I was reading to the point when I was starting to get bored. I likedthe way the past clashed with the present. I found the narrative set in the pastmuch more compelling than the one set in the present. The Ghost Tree iswell written and I definitely enjoyed the author's style. The book was very upand down which spoiled my enjoyment a bit. Still, I would read more of her workand my lacklustre reaction to The Ghost Tree hasn't put me off.