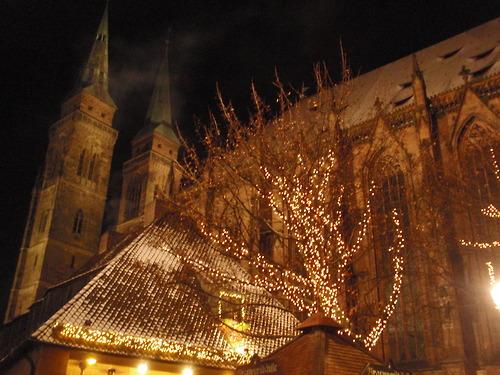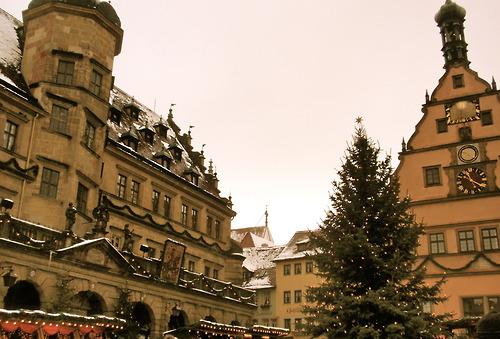 The German Christmas Markets are in full swing. Two of the best locations to get your gluwein and latke mit apfelmus on are the famous Nuremberg market, and Dickens-esque Rothenberg ob der Tauber.
Nuremberg is a one stop shop to procure all the hand blown, sparkly, shiny German baubles you can fit in your suitcase. Hand-carved wooden Christmas decor, nutcrackers, nougat sweets, candles, brats, wreaths and more comprise over 200 candy cane striped stalls in the main square. It was dumping snow and there was a children's Christmas parade wandering through the streets with candlelit torches when we were there. It felt very legit.
Rothenberg has amped up the kitsch, making an already medieval/Bavarian German village even more commercialized for the tourist. Rick Steves will tell you. With a flagship Kathe Wohlfahrt Christmas store, and schneeballs in every bakery window, the town has capitalized on its architecture, but it doesn't necessarily take away from the charm. The Christmas market is quite small compared to many of the other markets in Cologne and Munich, etc. but you're there for the town itself. And the best Apfelstrudel in Deutschland.