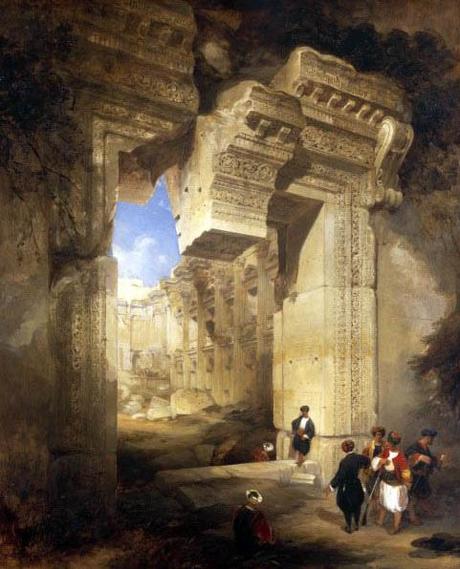 Artist: David Roberts(1796-1864)
Title: The Gateway to the Great Temple at Baalbec (1841)
Medium: Oil on panel
Size: 75.8 X 61.8 cm
Location: as of 2011 Royal Academy of Arts, London
David Roberts was a Scottish painter, who became a prominent Orientalist painter. His first trip was to Egypt in 1838. Followed by several more trips to Egypt, Nubia, the Sinai, the Holy Land, Jordan and Lebanon. He produced many sketches which he later used as reference material for his paintings and detailed prints.
His proficiency secured him the title of Royal Academician in 1841.