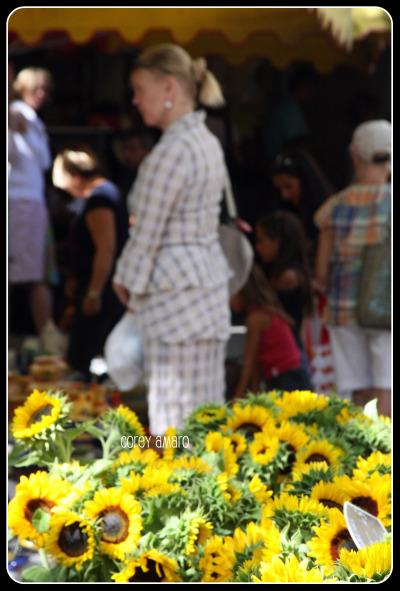 Photography and text: Corey Amaro
Have you ever been to a French Market on a Saturday morning? 
If not grab your basket and follow me.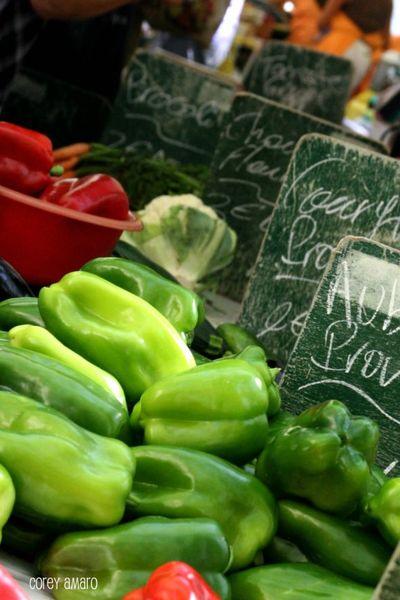 Roasted peppers with garlic.
A summer favorite.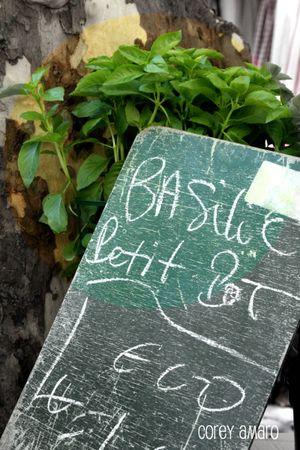 Vegetables,
fruit,
a ton of cheese,
wine,
olive oils, spices, fresh herbs...
Pesto or in French Pistou:
Basil
Olive oil
Roasted pine nuts
Parmesan
Garlic.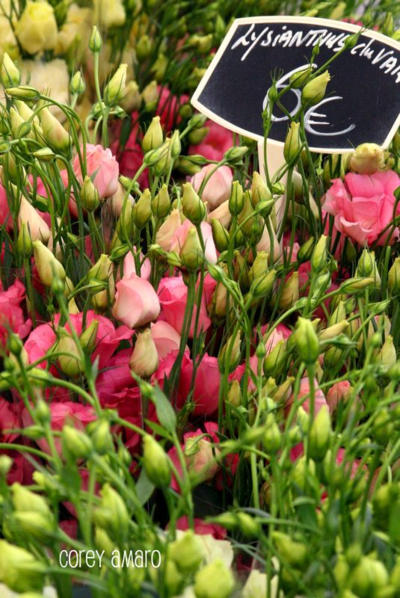 One thing that cannot be missed are the flowers.
Overwhelming array of beauty.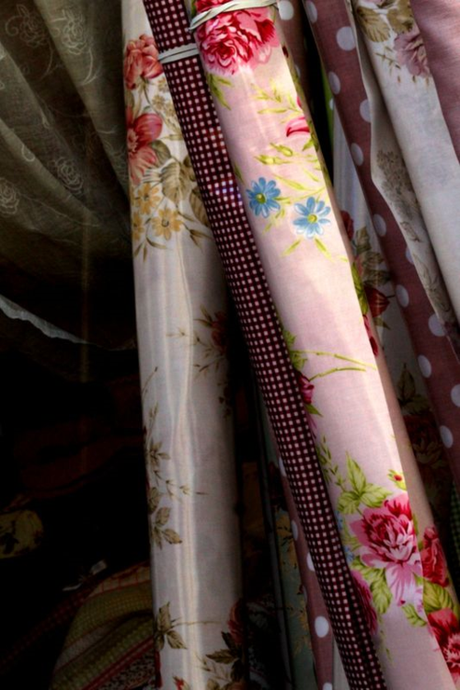 France has the very best collection of oil clothes.
Most French families use a table cloth or place mats,
rarely, but honestly never, would they set the table without one.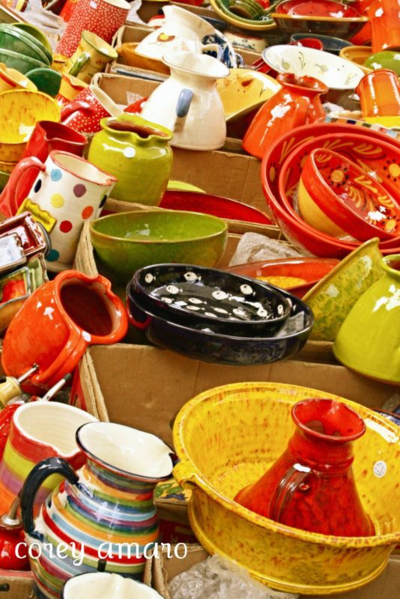 The French market reminds me
that the French meal is more than just eating,
 the table is an altar.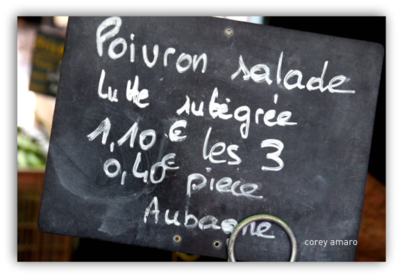 At the French market and at the grocery store,
fresh food is labelled where it is coming from.
Buy locally and in season is best.
In the south, Provence summer is the land of plenty.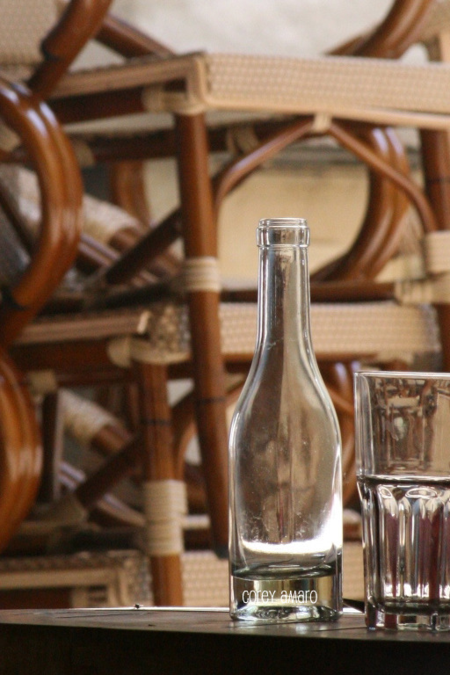 Going to the market means a stop at the cafe.
In the south Pastis is a must.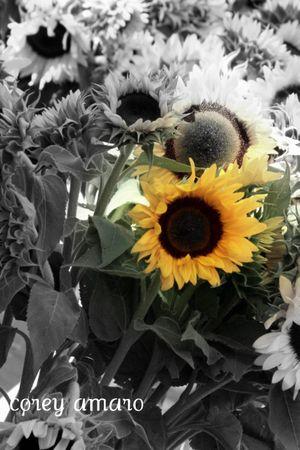 Happy Saturday Feast!
I hope you enjoy the colors of summer.
At the French market it is a feast for the senses.
What is in your basket today?