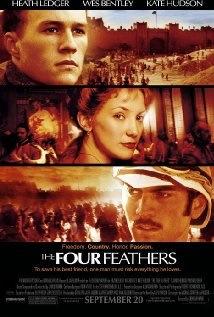 Director: Shekhar Kapur
Writer: Michael Schiffer, Hossein Amini (Screenplay) A.E.W. Mason (Novel)
Starring: Heath Ledger, Wes Bentley, Djimon Hounsou, Kate Hudson, Michael Sheen
Plot: A British officer resigns his post just before battle and subsequently receives four white feathers from his friends and fiancée as symbols of what they believe to be his cowardice.
There may be spoilers the rest of the review
Verdict: Heroic Story
Story: The Four Feathers starts by explaining that in 1884 over a quarter of the Earth's surface had been conquered by the British army and that there was no great honor for a young man that to fight for Queen and Country. If someone refused they bought shame and humiliation on their friends and families. The symbol was a white feather.
We meet our group of private university students Harry (Ledger), Jack (Bentley) Edward (Marshall), Tom (Penry-Jones) and William (Sheen) rugby players and top of the society. Harry is to be married to Ethne (Hudson) much to the jealously of Jack. The soldiers in the making are going to be sent to Sudan for the war and filled with high hopes they are looking forward to getting over there. Harry decides that going into war isn't going to be his thing and resigns from the commission. By leaving Harry gets given four feathers by his Ethne, Edward, Tom and William to brand him a coward.
Harry sets out to return the feathers to the people who gave him by protecting them during the conflict. Abou Fatma (Hounsou) befriends him in this quest and realizes that he is a good man trying to do a good thing. The English soldiers find themselves in a battle against an army that out numbers them dramatically. Harry goes to extraordinary lengths to save William after saving Jake and his story of heroics will be remembered by the men who branded him a coward forever.
The Four Feathers is a story that shows just how heroic certain stories in war can be. We also see how naïve people can be when it comes to war thinking it is all glory. This may well have been a remake of a classis but as I haven't seen the fore mentioned original I can't compare the two. I think this shows how loyal people can be to their friends as well as showing how far they will go to prove themselves. The romantic side of the story is rather pathetic and lady involved is a bitch not easier way of putting it. I think when it comes to war films this is a solid story and instead of going over the top showing the horrors of war is tales the story of surviving a war. (7/10)
Actor Review
Heath Ledger: Harry Feversham is one man who receives the four feathers and decides to go out and risk his life to save them the best he can. He must join the enemy soldiers to help protect them in the battle. Heath gives a good performance in the leading role and shows why he was picked for these types of roles. (7/10)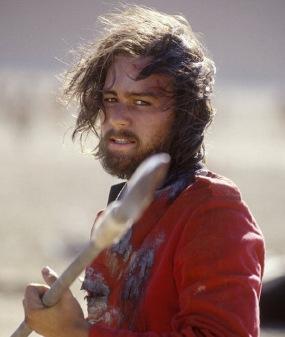 Wes Bentley: Jake Durrance the one friend who doesn't give Harry a feather because he is too loyal to Harry. He is the strongest in the battles and getting all the praise for his efforts. Wes gives a good performance in this role, with his character showing human side to the conflict. (7/10)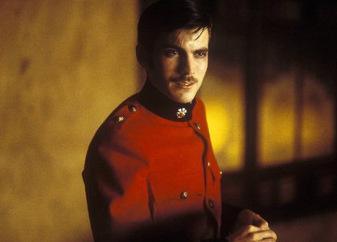 Kate Hudson: Ethne Eustace the love interest of Harry who after he gets branded a coward gets involved with Jake. Kate gives a solid performance for a character that is highly unlikable because of her actions towards Harry. (5/10)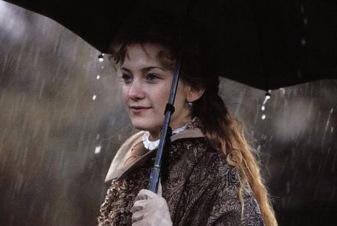 Support Cast: The Four Feathers has a supporting cast that includes the soldiers and friends that turn on Harry that in time harry tries to save. It also have Djimon Hounsou whose character makes an unlikely friendship with Harry to help save the day during all the conflict.
Director Review: Shekhar Kapur – Shekhar does a good job directing this showing how each part of the journey holds a different problem for Harry and how he manages to overcome them. (7/10)
Romance: The Four Feathers has a romantic angle that is horrible because of how Harry is treated by his wife to be. (3/10)
War: The Four Feathers shows how war isn't fought just on the battleground but also around it. (8/10)
Settings: The Four Feathers uses the settings to show how isolated the battalion would be in a battle in the middle of the desert. (8/10)
Suggestion: The Four Feathers is one to try, I don't think it will appeal to the casual fans but I do think the war film fans will enjoy this one. (Try It)
Best Part: Returning the feathers.
Worst Part: Romantic side to the story.
Action Scene Of The Film: The battalion attacked.
Believability: The character may well be fictional but the battle would have been a real one. (6/10)
Chances of Tears: No (0/10)
Chances of Sequel: No
Post Credits Scene: No
Oscar Chances: No
Box Office: $30 Million
Budget: $35 Million
Runtime: 2 Hours 12 Minutes
Tagline: What would you kill for?
Trivia: The major fight scene is the Battle of Abu Klea, which took place on January 17, 1885. A British Desert Column of approximately 1,100 troops fought a Mahdist force of over 12,000 dervishes. The scene depicted in the film, however, is a fictional version of the actual battle.
Overall: This is simply one of those heroes of war film that shows how one man wanted to prove he wasn't a coward to his friends who branded him one.
Rating