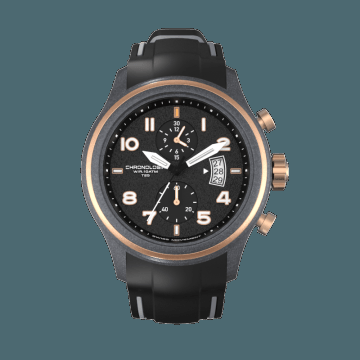 Sports watches are accessories that are preferred by many men from all over the world. While they were first developed to be used in the military and sporting events and competitions, their dynamic design and masculine feel appeal to a large group of men who want to express their bold personality through small accessories. Watches are indeed great accessories and sports watches, which can be worn in almost any casual setting, and, of course, in sporting events, make for great companions.
There are many brands that offer sports watches at very different prices. Sometimes, sports watches can be very cheap, in which case you must wonder why that is, or they can be extremely expensive, which might make them unaffordable. It can be hard to find a sports watch that is both of good quality and that is affordable. A brand that we recommend is Chronologia Watches. The label offers every type of sports watches you can think of: outdoor watches (perfect for runners and trekkers), aviator and pilot watches (perfect for air sports such as flying a small plane) and dive watches (perfect for swimmers and divers). They also have a line of military and tactical watches in development, which will be out soon. One of the things that we like most about the Chronologia Watches is the fact that they make use of the so-called Trigalight technology, which makes the watch visible and bight in any light conditions. The watches have received great reviews from many people and come at great prices, given their great features.
Now that we have made a recommendation, let's take a look at a general overview of the four elements which every sports watch should have: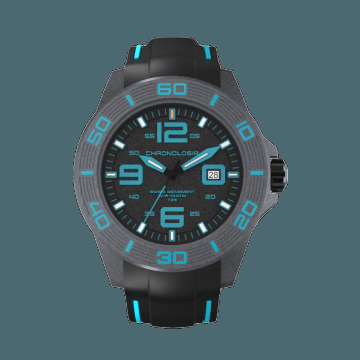 Watches in general should always be extremely accurate. In our times, a watch that lags behind makes no sense: our technology has allowed us to develop mechanisms that maintain the accuracy of our watches. Despite this, sometimes watches can be inaccurate: the weather conditions, shocks or rapid movements can make watches go bad. However, a good sports watch is a watch that can maintain its accuracy even in the harshest conditions: in the end, this is the purpose of a sports watch: to tell the time impeccably, even in rough conditions.
Make sure that the watch you wish to buy is made to resist the conditions in which you want to wear it: swimmers and divers should make sure their dive watches can take the pressure of the depth to which they dive, flyers should make sure their pilot watches can take the atmospheric pressure of the height at which they will fly, etc.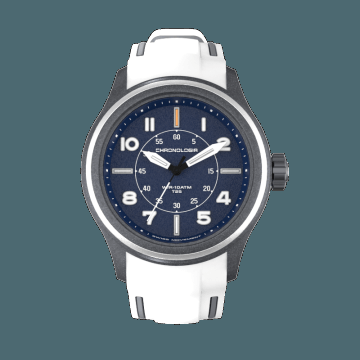 While it might seem like a big jump, going from technical aspects that maintain a watch's accuracy to its style, it is not a strange leap. When it comes to sports watches, their design is almost as important as their accuracy. A good sports watch is a watch that allows its wearer to read the time easily. A bold, clear dial and hands are just some essential features a quality sports watch should have. A clean, not-crowded and simple overall design is also a crucial feature of a good sports watch. One might think that the more parameters a watch indicates, the more qualitative it is, but this is not necessary the case, as the wearer of the sports watch should be able to read the time well, which is the most important thing, and to be in the clear of what the other parameters are. Imagine what can happen if, in a moment of tension, you mistake one parameter for another. This is why it is recommended for a sports watch to indicate just the time and to indicate it in a manner that is easy to read and understand.
The practicality of a good sports watch is strongly tied to its design. Earlier, we mentioned the Chronologia watches, which make use of the Trigalight technology, which allows the wearer to tell the time in any light conditions, not just in full daylight or full darkness. Trigalight watches make use of unique Tritium (H3 gas tubes) illumination technology, which is a process that does not create additional drain on the watch batteries and does not require exposure to sunlight for recharging. The reason we mentioned Chronologia and the Trigalight technology is because the Chronologia watches which feature this technology are a great example of a practical feature that is well incorporated into the design and technology of a watch.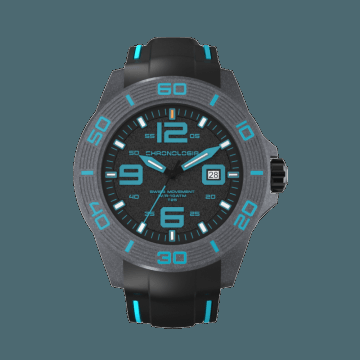 Last, but most certainly not least, a good sports watch should be comfortable. This goes without saying, but wearing a watch that feels uncomfortable on your wrist will mess with your inner state and it can make you go wrong in your activities. Sometimes, wearing uncomfortable clothes and accessories can distract you from the things you need to do and will take up a lot of your energy and focus; which is why it is crucial to make sure that the watch you wear is comfortable. Wear it for a long time before you want to wear it in an "official" context and wear it in a similar, if not identical context as well, before you stick to it.
Sports watches are great accessories that can help you enormously in your sports activities, they can be a subtle and elegant way to express your personality and they can give you the confidence you need and boost your attitude as well.
This is why it is important to only purchase and wear sports watches that are accurate, that feature a great and simple style, that are reliable in any circumstance and that feel comfortable on your wrist.
Fraquoh and Franchomme
Further reading:
Details you should know about watchesThe guide to dive watchesThe three features every dress watch should have3 reasons a watch with a brand history is worth it4 Tips on buying an investment watch3 reasons to wear a great watchWhat makes a quality watch?The complete guide to choosing a watchUniversality in elegance: Finding the perfect watchEmotion and design: The aesthetics of watches3 reasons to buy a preowned watchHow to match your watch to your clothesThe guide to minimal watches
P.S. We want to hear from you! What type of sports watches do you like? When do you wear a sports watch? Share your feedback, questions or thoughts in the comments below! For more articles on style, fashion tips and cultural insights, you can subscribe to Attire Club via e-mail or follow us on Facebook or Twitter!