Yes, we are again talking about luxury in interior design - after several years of dominating phrases like economic crisis and recession, it seems now that people are willing to think of investing in luxury design. It can have difference face, depending on the personal tastes, but all forms of luxury in interior design must have one thing in common - high quality and great design. I just came accross these impressive living spaces that are a perfect example of what luxury in interior design can look like: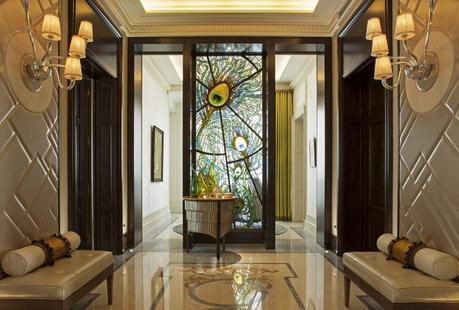 I am fascinated with the the hallway and especially how the peacock feather stained glass panel fits perfectly with all the other elements in this elegant Avenue Montaigne apartment in Paris, designed by Sophisticated Luxury with Art Nouveau influence. Louis Henri Buhrmann. Well, not all the spaces are to my taste, but this hallway is an example of great interior design with retro elements!
Modern design can have this strong luxurious feel, too. Have a look at this wonderful kitchen by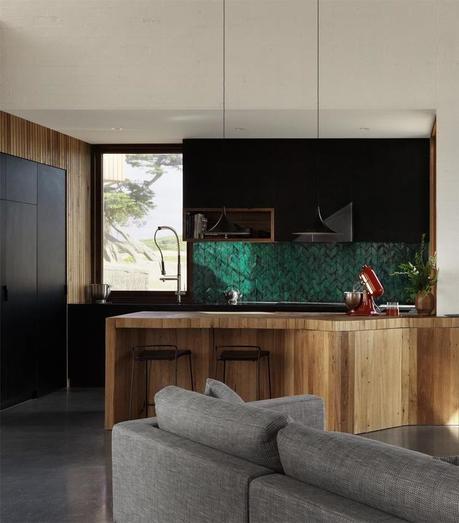 Here luxury is not only in materials used, but also in design ideas - certainly there is no other one like it!
Luxury is also in comfort and perfect details, added to great architecture and good design like in this dream home in Lakeview Residence in Texas by Alterstudio Architecture: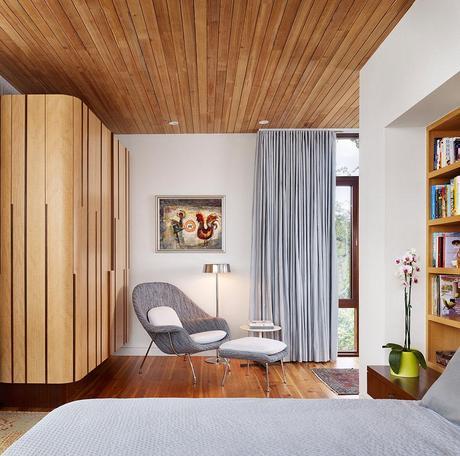 Can you see how the wardrobe looks like it is floating in the air? Do you notice how perfect the coordination of colours and materials is? I would love to have a bedroom like this one! And an outdoor room like this one: