Text Post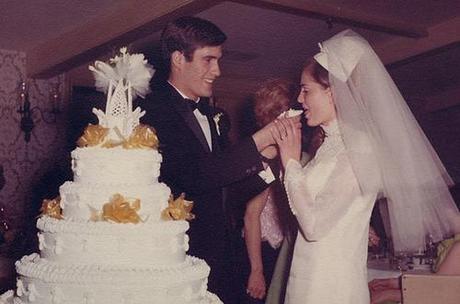 A lot of you have emailed asking me to do an analysis of the wives of the Romney sons, after my post earlier this week. Trust me, the idea crossed my mind all on its own. In political campaigns, as in life, I almost exclusively care about how people look. So does everyone else. Why do you think Mitt Romney might win the Presidency? Because he's extraordinary? Bitch, please. More like extraordinary looking.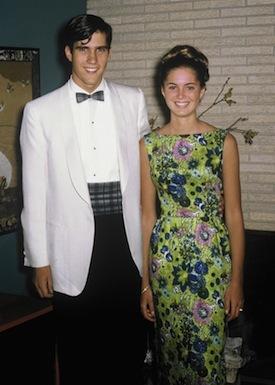 Now, Mitt Romney snagged himself a hot little piece in Ann Romney.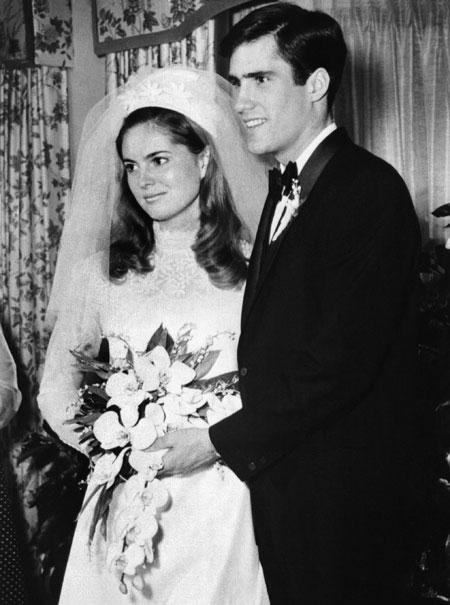 The girl was clearly the prom queen, or whatever the Mormon equivalent of that is. Temple angel? Celestial Being Of Pure Light? Third wife?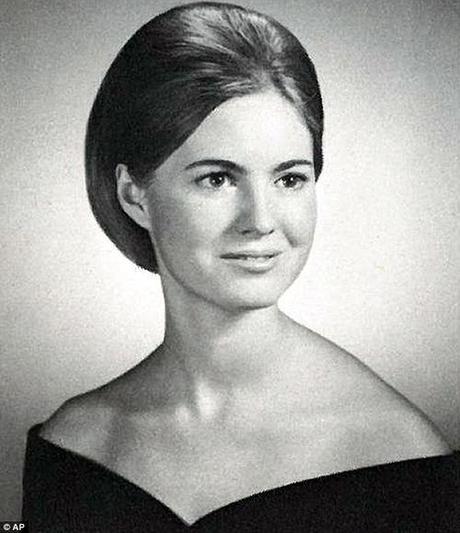 I have a long standing theory that men with beautiful mothers end up with beautiful wives. In fact, there are only two kinds of men who aren't insecure around pretty girls—men with pretty mothers, and men with big cocks. I can't vouch for the latter with the Romney boys (va va voom I can still think about it), but the former is definitely the case. In other words, all of the Romney sons have good-looking wives.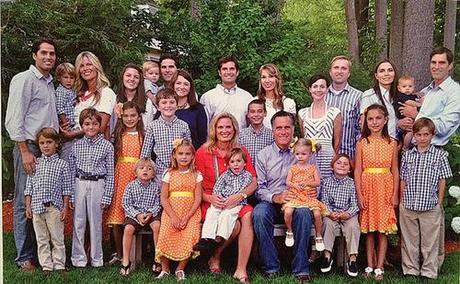 Which is not to say that all good-looking women are created equal. Below is my analysis of the relative merits of each one. I'll let you make your own rankings, but you better be fucking thankful that I gathered the images together, because they were not always easy to find. Daughters-in-law are infrequently tagged correctly online—Tagg, according to blogs, is married to at least three of his brothers' wives. Which might actually be true, come to think of it. Anyway…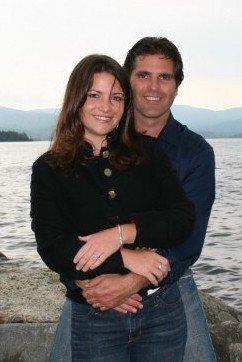 Name: Jennifer Romney
Married To: Tagg
Number of Spawn: 6, although 3 were born to surrogate mothers…the lesser three, because as far as I can tell, Jennifer is never photographed with more than three children.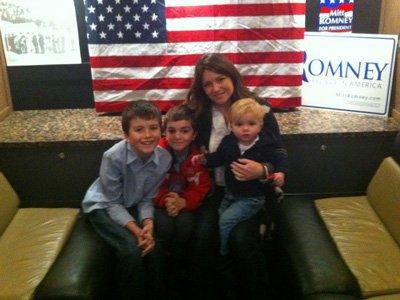 So, Jennifer Romney is not a bad looking chick. Either she was married at 16, or she looks great for 40, because even with six kids, she still looks like she's 25.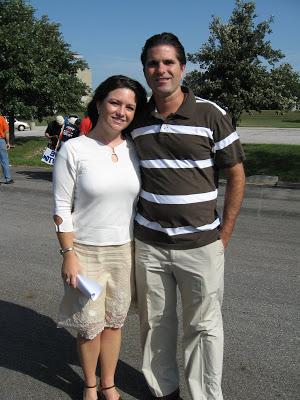 Now, Jennifer Romney is not the kind of girl you'd tell, "Hey, you could be a parttime model." At the same time, if she really hit the gym for a few months, she would make a pretty decent candidate for the Bachelorette.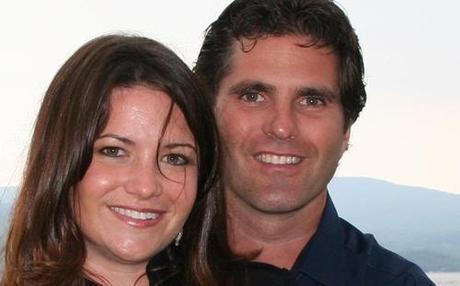 She's like part Monica Lewinsky, part Bristol Palin, and a lot of pretty eye.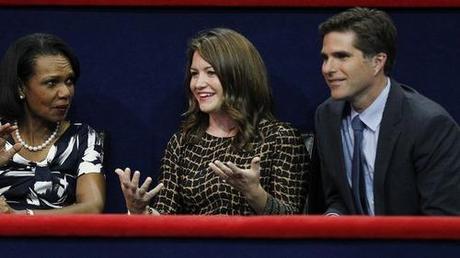 A nice, innocuous Mormon wife.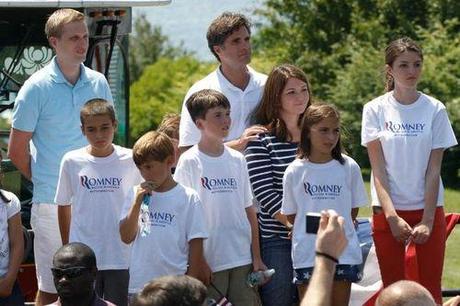 Her one downfall is that she is prohibitively short. I wonder if that's her daughter to the right in the picture above—that child is going to be gorgeous, no matter who she is.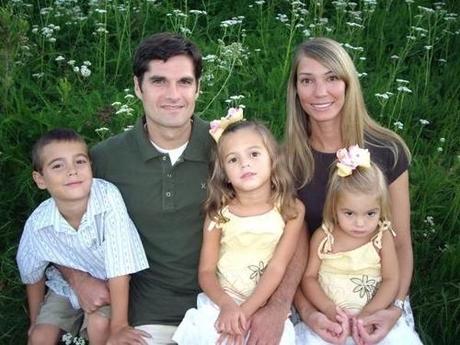 Name: Laurie Romney
Married To: The Hot Romney (Matt)
Number of Spawn: 3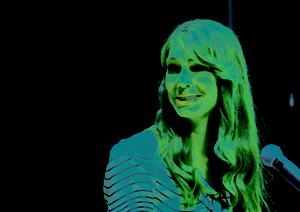 Laurie Romney is like a really hot Na'vi warrior visiting earth from Avatar.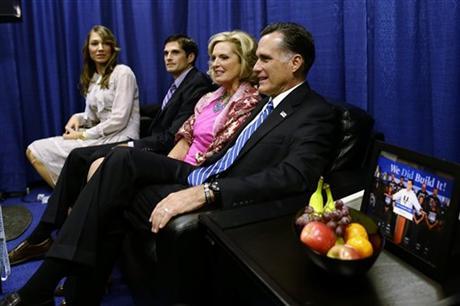 She does a lot of campaigning for Romney, and resembles Taylor Swift, Allison Janney and Giuliana Rancic, somehow all at the same time.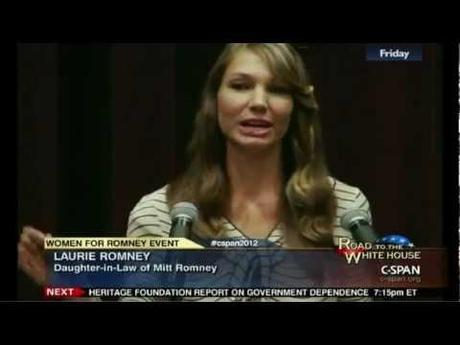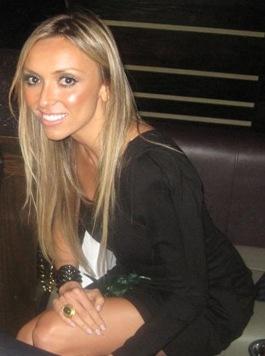 My one problem with her is that as hot in an almost-alien way as she is, she frequently sports a fucked up "rolled up bangs" hairdo.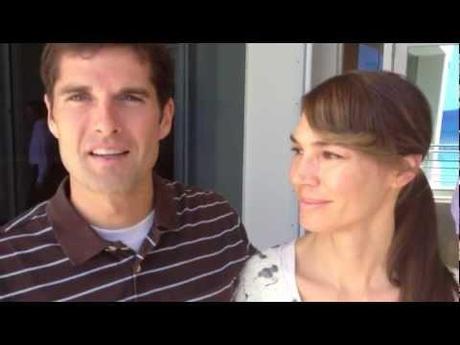 I mean, like, what is that thing? I'm chalking it up to "if we learned anything from anything from Big Love, it's that Mormon women have weird hairstyles."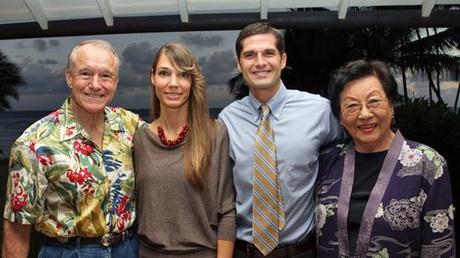 It's like Farrah Fawcett got intercepted on the front of her head by a straightening iron.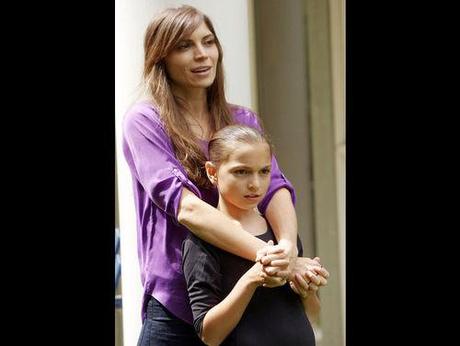 Name: Jen Romney
Married to: The Dracula Romney (aka Josh)
Number of Spawn: 3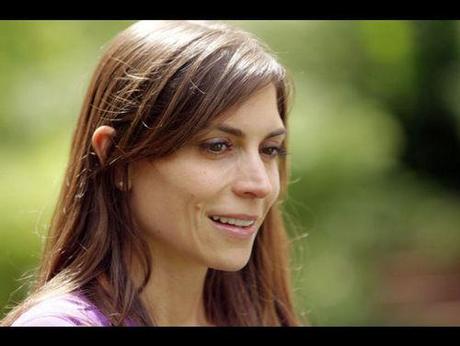 Weirdly, Jen Romney also looks like a Na'vi warrior. She even has the pointed ears and everything.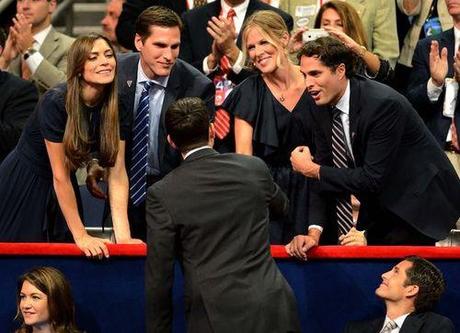 She also has this hot little Cindy Crawford mole above her lip, as well as extremely luscious hair.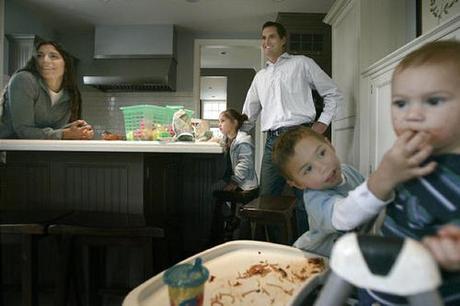 I didn't do any research on this, but I wouldn't be surprised if she were Laurie's sister. She's my dark horse pick for "hottest Romney son wife."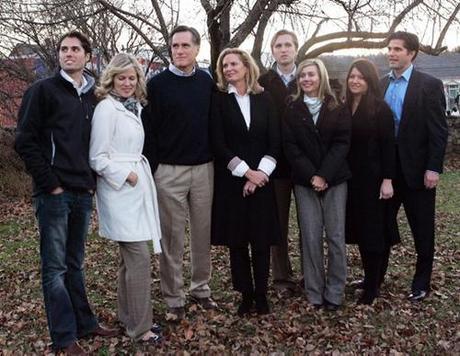 Name: Andelyne Romney
Married To: Ben Romney
Number of spawn: 0 humans, 1 Yorkie-poodle mix that Mitt calls his "grand-doggy"
It is almost impossible to find pictures of Andelyne Romney online, I think because she and Ben infrequently campaign for Mitt. He's a doctor whom the other wives frequently refer to as the "smart Romney," which is worrisome because looks like this: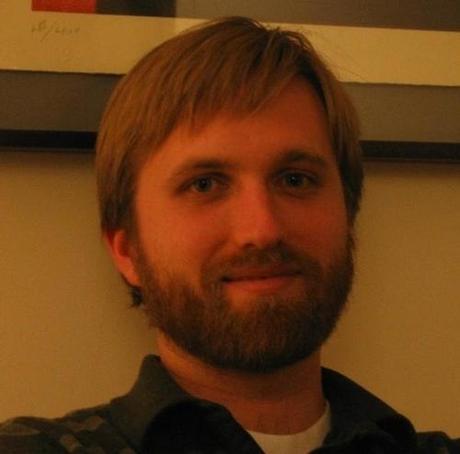 In my own head, I call him the "Denver Colorado Romney," even though the couple live in Boston.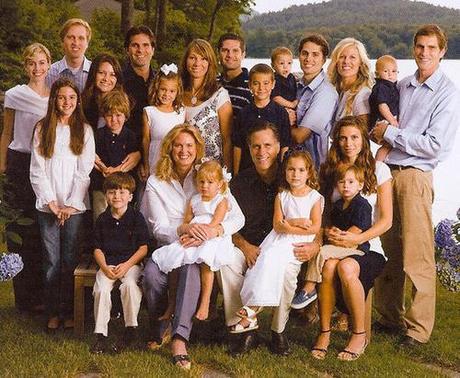 You can pick out Andelyne in family portraits because she's the "perky LL Bean catalog" Romney wife. In the photograph above, she's all the way to the left. In some photographs, she has brown hair…either that, or Ben has two wives. MORMON POLYGAMY STEREOTYPE. More likely, Andelyne recently fucking dyed her hair.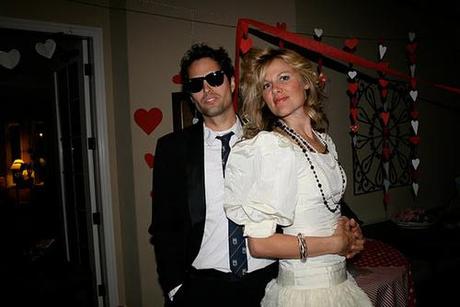 Name: Mary Romney
Husband: Teratoma Mouth Romney (aka Craig) 
Number of children: 2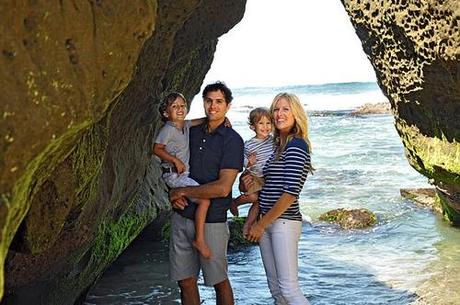 Mary Romney is a complete babe in that typically hot, might have been a cheerleader, might have also been a beach volleyball player kind of way.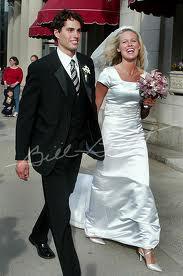 She and Craig, even though he's the youngest son, are clearly Mitt and Anne's favorites.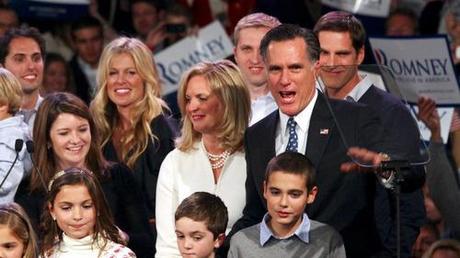 There are pictures of them all the fuck over the Internet.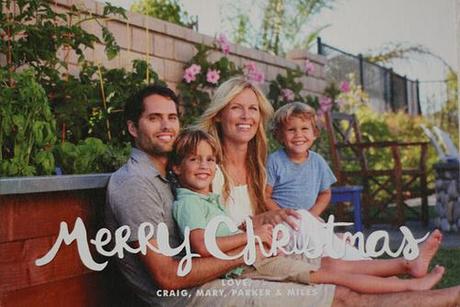 On vacation with Mitt and Anne, at campaign events, in strategy meetings.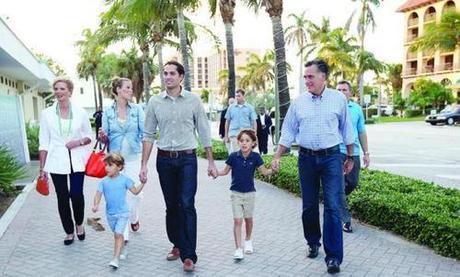 When Mitt first caught a glimpse of her, he must have said, "Damn, what was that about polygamy being outlawed?"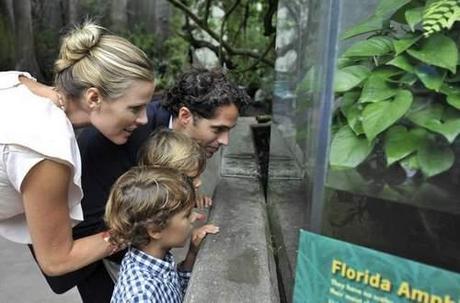 Either that, or she reminds Anne of herself when she was younger.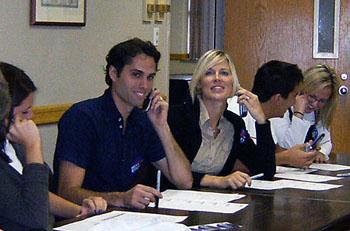 In either case, I suspect that most men will choose her as the hottest Romney wife.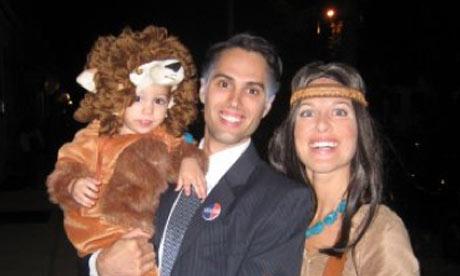 Now, I couldn't get much of a lowdown on the Romney wives' bodies. They're all clearly very skinny, so I had to judge them based on height and face.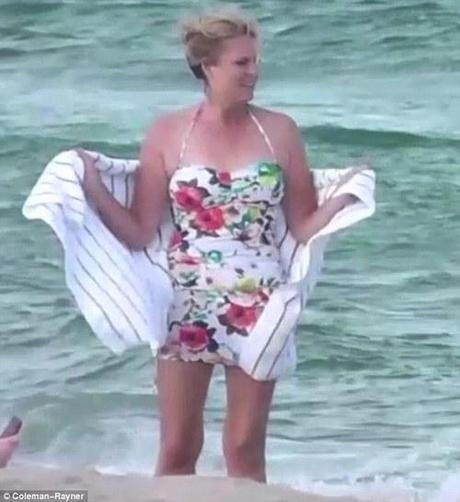 But I did get some nice pictures of Ann Romney in a bathing suit. I have to say, for 108, she looks damn fine.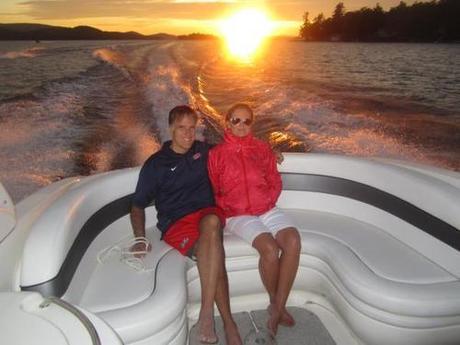 You can hate Mitt all you want politically, but it seems like his marriage is pretty enviable.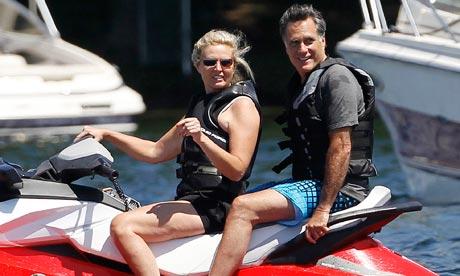 They look happy, the two of them together, with their 15 grandchildren, and their picture perfect life.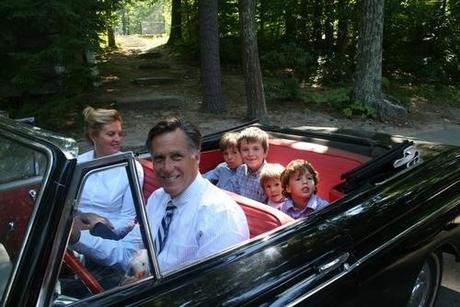 The question is…what lies beneath the surface. DUN DUN DUN. I have no fucking idea. You do some Internet research for a change, and give me some information.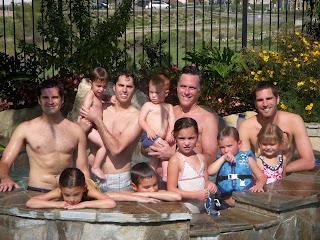 In the meantime, however, you're welcome for this picture of the Romney men without their shirts on, first posted (and then removed from), Laurie Romney's blog.