.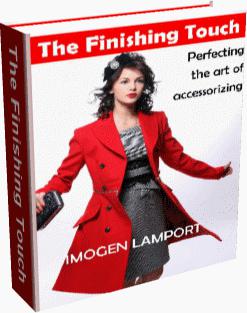 .
I'm really excited to announce that I've finished my latest ebook
The Finishing Touch: perfecting the art of accessorizing
.
With chapters on
Shoes
Handbags
Glasses
Scarves
Jewellery
Hats
Hair Accessories
running to over 100 pages with heaps of new color illustrations and information this ebook is packed with advice on how to choose accessories to flatter your face and figure.
Normally $19.95 I've a special discount price for launch week (ends 21 June 2011) for my lovely blog readers  - you pay $14.95 when you use the promo code INSIDEACCESS   - get your copy of The Finishing Touch
And the winner of the competition to name it is Christine from Sabluco - and she's just started a new blog, go and check it out.