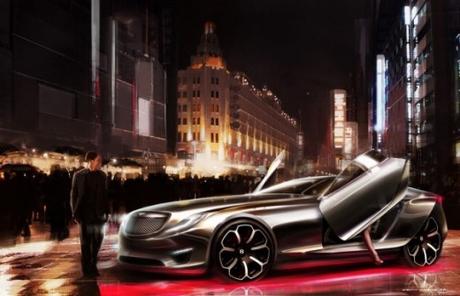 Image by Diseno-art.com
Close to final presentations
We are close to june and july months dedicated to final presentations, exams and portfolio's reviews. many of you are tired phisically and in the head, you still have to complete your renderings, final drawings, finish models, prepare final presentation area. For those that are ready to get a diploma there is also the final portfolio to prepare in order to be ready for job or internships interviews. Its quite a lot of stuff all together in such short time, isn't it? How do we do to perform correctly without making a mess of it? Yes this is the most under pressure period of your school time and to overcome it you need to be concentrated on few things that I'll list for you here.
 Remember you are doing this for yourself and your future,you can't give up now!
-You must try to eat regularly and light, you need your mental capacities always fresh and ready to help you.
-It is useless to stress yourself without getting enough sleep, a minimum of 5 hours sleep per night is a must.
-You have 2 key words: Content and Quality , do not forget them! (If it is necessary to redo some of your works...you better do it!)
-Presentation speech, find time (a couple of days) to write down on paper the order of your arguments to tell during your final presentations and PRACTICE it untill you feel good with it in your head.
You will have an Introduction, a body of your topic, and a conclusion. When you will be presenting be open to your audience. Look at their eyes, smile, comunicate with your body to help yourself (however do not look like a clown). It is important that you do not look only at your drawings, people are there to listen to you so do not forget them. Make sure you have the right drawings order, your presentation has to make sense and you have to bring people attention following your communication strategy.
 Good luck!
-