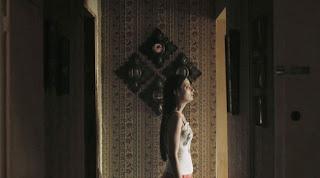 The Lowdown: A tense, claustrophobic chiller-thriller. The Pactis one of the best horror movies that you've never seen or heard of.
1. The Plot: Nichole (Agnes Bruckner) has returned home to attend the funeral of her recently-deceased mother. She convinces her estranged sister, Annie (Caity Lotz), to come to the funeral, though Annie is still traumatized by their abusive mother. However, Nichole disappears, and her cousin, Liz, comes to take care of Nichole's daughter. Soon thereafter, Liz also disappears mysteriously. Annie suspects that there is something strange in the old family house, and her subsequent investigation reveals deep, dark family secrets.
2. The Characters:Excellent, if understated, performances all around, especially from Caity Lotz who portrays Annie, the troubled younger sister struggling with bad memories of the past. She begins as a sort of rebellious character, but as she digs deeper and deeper into the mystery of the disappearances and the weird happenings inside the family house, she grows increasingly uneasy. The silent horror on her face says everything that needs to be said, without her having to resort to screaming hysterically.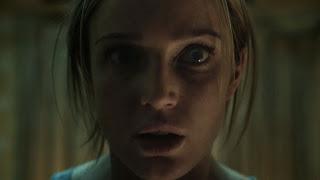 3. Tension: The Pact may not seem like it initially, but it is one intense film. It is simply and cleverly constructed to evoke our greatest fears. Our greatest fear is the unknown. What we can't see, we can't defend ourselves against. Not knowing an answer to a question bothers us to no end.
a) Claustrophobia: The Pact mostly takes place in the old house belonging to Nichole and Annie's deceased mother, which seems to be the most cramped, claustrophobic house ever. It looks like a normal house on the outside, but there is surprisingly little living space inside. Every hallway is so narrow that it seems like only one person can walk in it at a time, and there are so many blind spots that it always seems like something is right around the corner. It evokes the feeling of being trapped with no escape, and it's enough to make even the viewer feel uncomfortable. Also not helping are the rooms full of pitch-blackness that may or may not be hiding something frightening.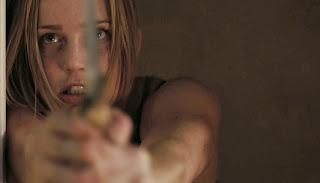 b) Subtleties: The mystery in The Pact is an intriguing one that cleverly blends family drama and supernatural elements. As it unfolds, it becomes increasingly horrifying as secrets are unveiled and scary things begin to manifest themselves and reveal sinister intentions. The film builds the mystery and slowly reveals the details using imagery rather than droning exposition. This leaves the viewer to put the pieces together, but when they are, the impact of the solution hits like a ton of bricks, and by then, the tension has built to an almost unbearable level.
The Bottom Line: The Pact is a slow-burning, suspenseful horror-mystery that will keep you on the edge of your seat. It's genuinely frightening, and yet it is so underrated. Before reading this review, I bet you never heard of it. I recommend picking this one up right now, because this is one that will give you chills. Still gives me chills just thinking about it.
The Pact
is property of Preferred Content. This review was written by me.
Like the review? Feel free to post a comment or a suggestion!
Like us on Facebook: http://www.facebook.com/filmaholicreviews
Follow us on Twitter: https://twitter.com/FilmaholicRvews
Copyright
© Filmaholic Reviews, 2013