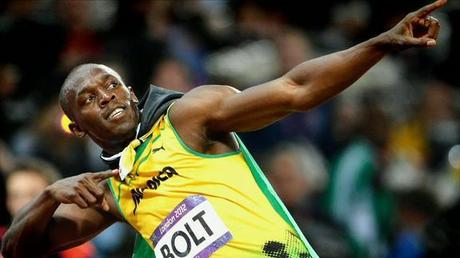 Image from espn.go.com
The saying, something is "as fast as lightning" definitely describes Usain Bolt in one sentence. This young man may have been born and raised on an isolated island in Jamaica, but his name is now known by millions of sports fans around the world. His almost unbelievable skills started shinning through as a child and continues to accelerate today. From breaking records to winning Olympic medals Usain Bolt is still astounding people with his lightening speed. His dedication to the sport of running has allowed him to rewrite the track and field history books of the Olympic games.
After a leg injury forced him to pull out of the 2004 Olympics, Bolt entered the 2008 Olympics ready to impress. Starting out with the 100 meter dash, Bolt breezed through his race as expected. He crossed the finish line at a blazing speed of 9.69 seconds, earning a gold medal for Jamaica and setting a new world record. During his second race, the 200m dash, Bolt wasn't even favored to win. Michael Johnson, the world record holder for the 200 meter sprint was predicted to win, but Bolt quickly showed everyone who the better runner was. He dashed across the finish line at a whirling 19.3 seconds, breaking Johnson's previously marked record by .9 m/s and earning another gold medal. This incredible win made Bolt the first man to break both world records at the same Olympic games.
If his 2008 Olympics didn't prove to everyone that he was the fastest runner in the world, maybe his 2012 Olympics have. Usain Bolt has now become the first athlete in history to retain the 100m and 200m Olympic titles. After breaking this record "the world's fastest man has run right through history's barriers."
Usain's accomplishments have not only earned him several gold medals, and broken just as many world records, but it has allowed him to become an inspiration to everyone.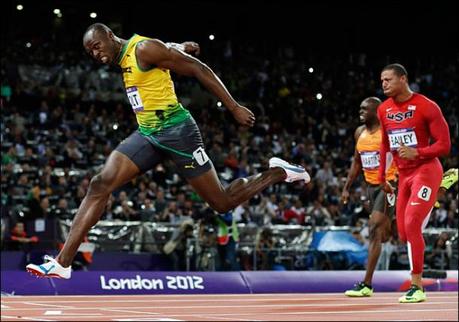 Image from http://www.komonews.com