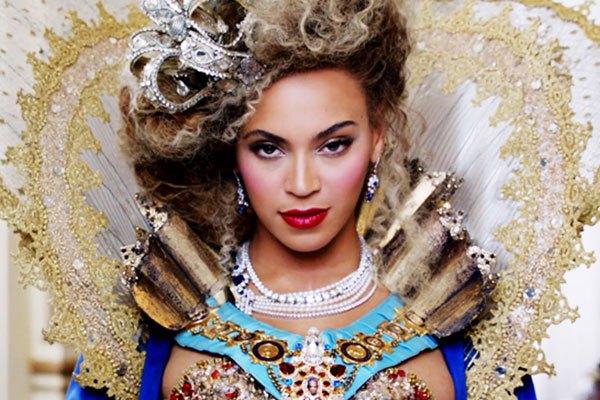 I have been one of the very lucky few to manage to get a ticket to Beyonce's sold out Mrs Carter Tour in London tomorrow night (Saturday 4th May 2013). Not only am I going to bee seeing Queen Bey perform in front of a sold out crowd at the O2 arena, but I will be seeing her from a VIP box with the perfect view. I couldn't be more excited. Everyone who has been to see her previously has told me she is a must see performer, everything about the show is supposed to be amazing, so I cant wait and see for myself what Mrs Carter has in store. I will of course be sharing my review and hopefully a few photos from the night with you all next week!
One thing which has been bugging me though, is what am I going to wear?! This is not any ordinary night, this is BEYONCE! Beyonce is known for her lavish, stunning and sometimes a little controversial outfits, and this tour has been no exception, we have all seen the controversial 'boob' playsuit she wore recently;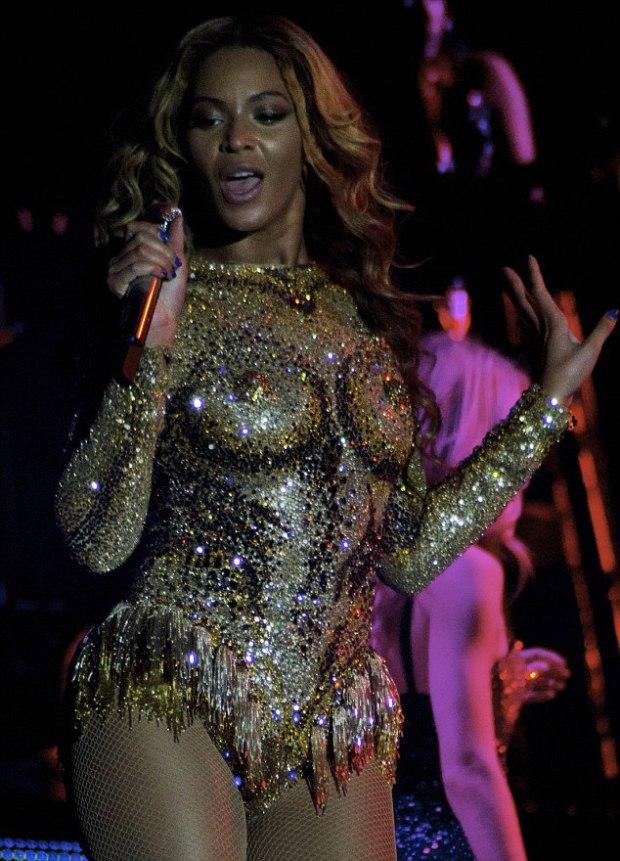 This suit apparently took 600 hours to make and used 30,000 crystals, in the words of sweet Brown "aint nobody got time for that". So I will NOT be re-creating Bey's outfit choice here, instead I have scratched my head to near breaking point trying to figure out what to wear. I want to go for a smart casual look, I don't want anything too dressy, but I also don't want to look like I've just gone to my local Wetherspoons for a pint, so these are my two final choices, what do you guys think?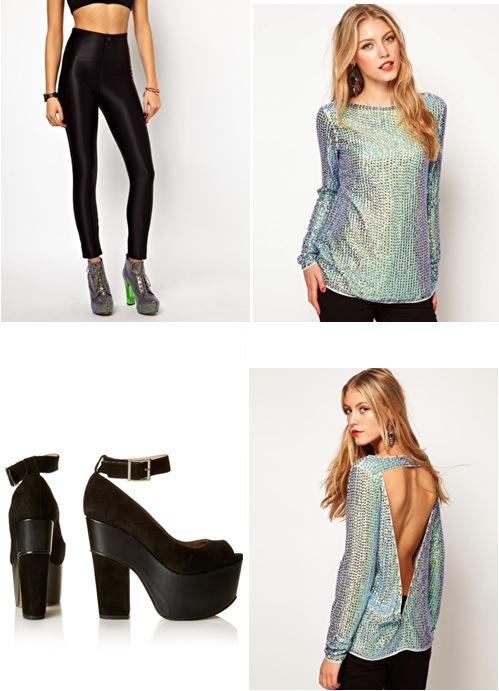 What I love about this outfit is the sparkle and the killer heels! I think a bit of shine is exactly what you need when attending a concert for such a shining star such as Beyonce, the backless addition to this top is what sold it for me, I adore backless things, I think they are classy with a hint of ooh-lala, which is Bey all over! I love the disco pants too because it adds an air is sleekness to the outfit, plus they are so comfortable! The shoes are amazing too, im in love with ankle straps at the moment and think they look great paired with leggings.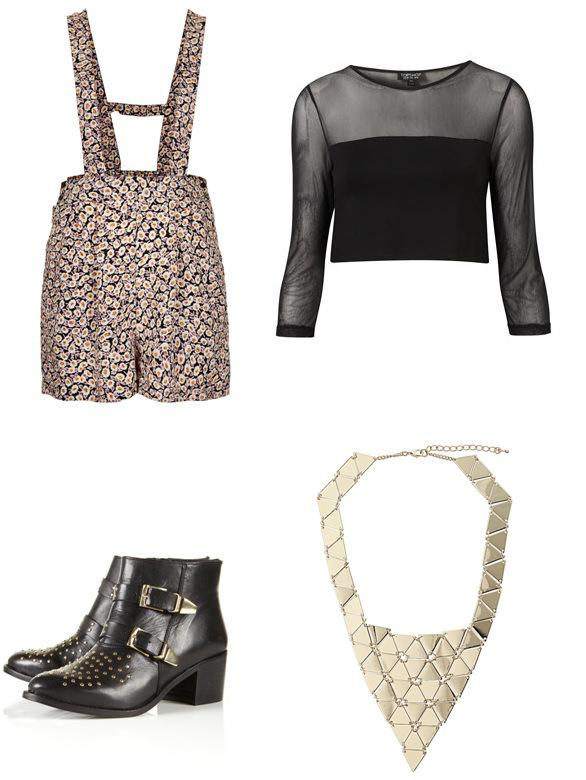 OK, so I've gone a little Topshop mad with this outfit, but I love the way it all goes together so well! I fell in love with the playsuit as soon as I saw it and had to have it for the summer, but I think it will be a great Beyonce outfit too, especially paired with these studded boots and the statement necklace. It's such a simple outfit, but it works great in my opinion, plus the boots will enable me to stand through the whole concert without wanting to butcher my own feet off. The crop top is just short enough to show a little bit of skin through the playsuit which adds that all familiar ooh-lala element. Add a few more pieces of jewelry such as bracelets and rings and the outfit is VIP box ready!
So these are my two choices for the night, once I decide which one to wear I will be able to start hyperventilating about the fact I'm seeing Beyonce in a matter of hours!!