The Fashion And Folly Of The American Music Awards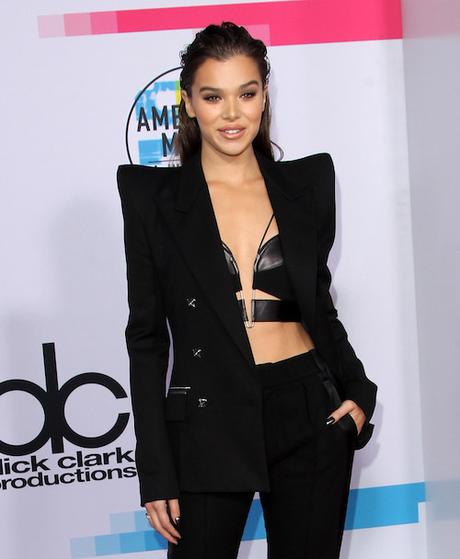 The American Music Awards aired on CBS last night in order for you to have something to talk about with your weird cousin Trisha over Thanksgiving weekend. The AMA's are the perfect empty vessel in which to hold your familial conversational obligations. That said, a few attendees did come to slay. Like Hailee Steinfeld, who, thanks to that leather bra and sharp shoulder pad situation, is seen giving you The Bodyguard starring a young Joan Crawford.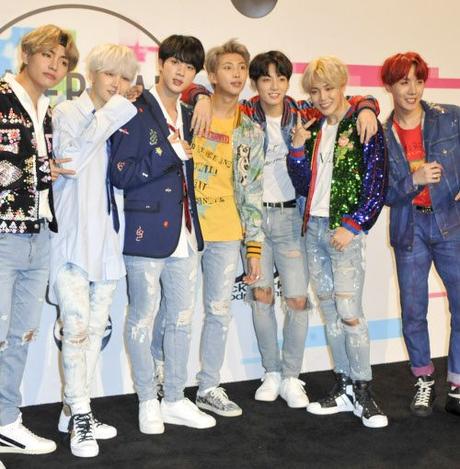 Of course, there were those who chose instead to play rather than slay, like K-Pop sensations BTS. It's like a staff meeting at a store called Casually Damaged Denim Men's Wearhouse.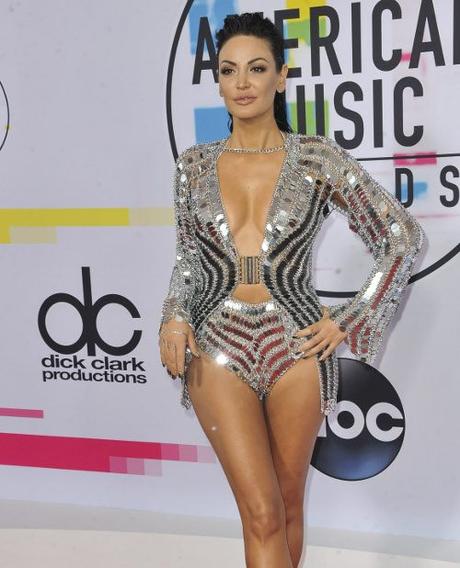 This lady goes by the name Bleona Qereti. She's an Albanian singer which might explain her decidedly Eurovision Song Contest aesthetic. This look is very "sentient disco ball tries out for the Albanian Olympic ice dancing team." I'm also getting the feeling that this is what Brianne of Tarth wears to audition for a Summer Isles production of A Chorus Line.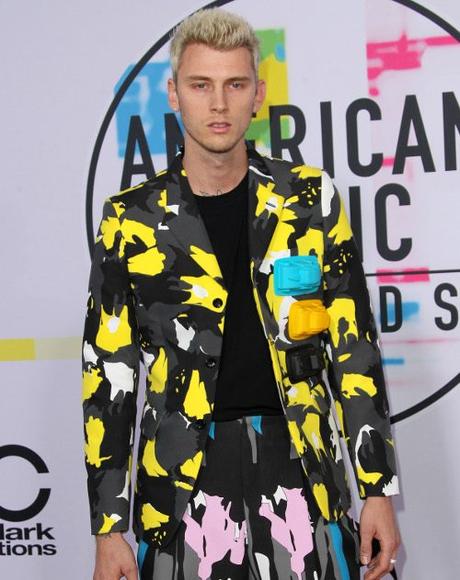 If you asked me to tell you a little bit about this fellow based solely on this picture, I would probably guess he was a rapper/DJ from some small town who's hoping to transition into acting soon. He was voted "most likely to do Eminem at karaoke" in high school and his mom still does his laundry for him (in fact, she sewed those toys on his jacket by hand because she stopped asking questions a while ago). Well, call me Nostradamus, because my guess would have been spot-on. This is Machine Gun Kelley, aka MGK, aka Richard Colson Baker from Ohio. He is a rapper/actor and he's trying real hard.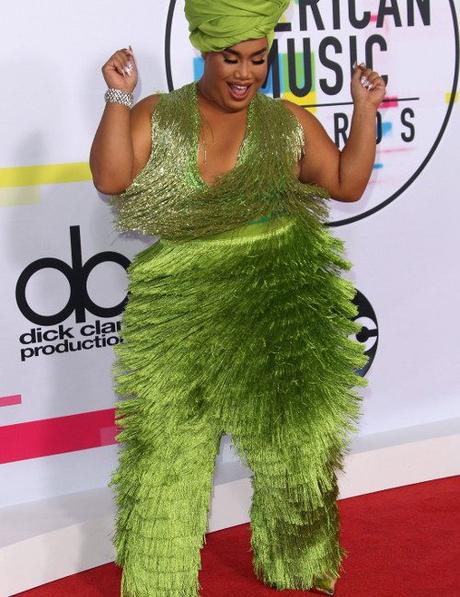 The person who clearly had the most fun at the AMA's was YouTube celebrity make-up artist Patrick Starr. I am really in love with this outfit. On me it would look like an over-inflated car wash scrubber made from re-purposed Muppet carcasses, but Patrick is giving it (and me) life. He's serving H2T F.U.N. Nick Cannon, take note – THIS is how you wear a turban.
Check out the gallery for more pointless pageantry from the AMA's, like Ciara serving freshly showered dungeon mistress and Kat Graham in Dolly Parton 9 to 5 cosplay.
$(function(){
$("#gallery_275263").microfiche({ buttons: false,bullets: false });
$("#thumbcontainer_275263 .prevthumb").click(function() {
$("#gallery_275263").microfiche({ slideByPages: -1 });
});
$("#thumbcontainer_275263 .nextthumb").click(function() {
$("#gallery_275263").microfiche({ slideByPages: 1 });
});
});
Pics: Wenn.com
Source: The Fashion And Folly Of The American Music Awards
1 total views, 1 views today