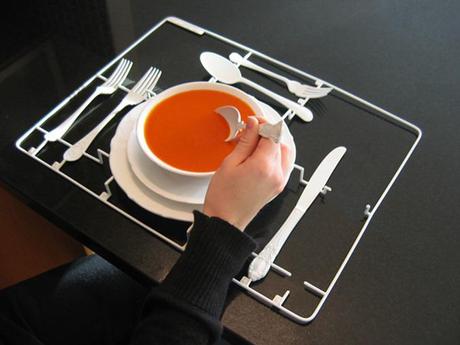 The etiquette set by Edward Vince is a complete, packaged dining kit including instructions which allows the user to enjoy an à la Russe dining experience in any context, regardless of class or wealth.
It combines the semiotics of a plastic Airfix model kit with the implied luxury of an à la Russe table setting, using what is essentially wastage from the mold to structure the pieces in the correct position.
The set retains the detailing, form and visual language of the ornate silver cutlery and ceramic plate, and forces these values into the context of mass production and contemporary consumer culture through manufacture, material choice, packaging and method of use and disposal.
The design and realization of this product is intended to comment on the loss of tradition, heritage and craftsmanship evident in the consumer culture of which we are part, and to question how and why we assign value to the different objects that surround us.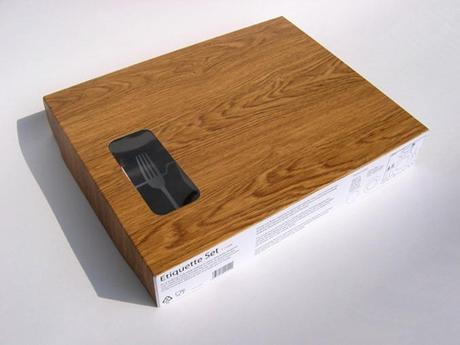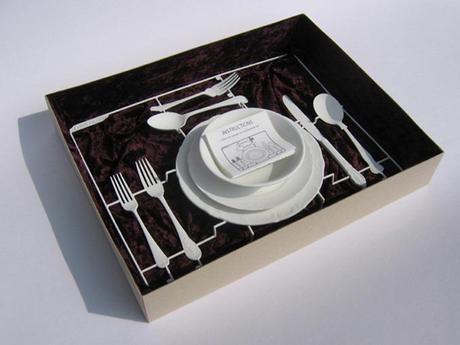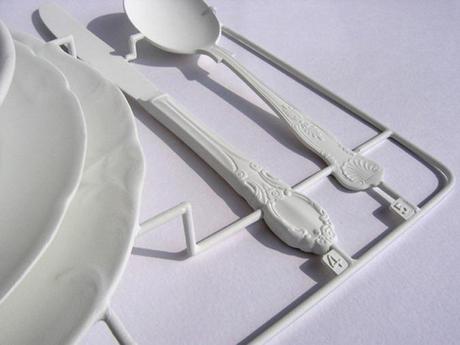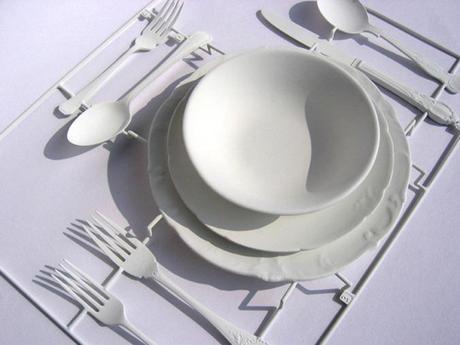 Link